Happy Customers

I purchased a horse from Mozaun and Sarah McKibben in 2018. Ajaxx is everything they said he was and more. I found them to be friendly, trustworthy and very knowledgeable. They will be the first trainers I contact for any future purchases and I really appreciate their follow-up after the purchase.
Jack Bass
AJAXX
Texas
---
I found it to be a very good experience buying a horse off Mozuan. Horse was everything they said he was. Very happy with my purchase.
Bob Baffert
FLASH
California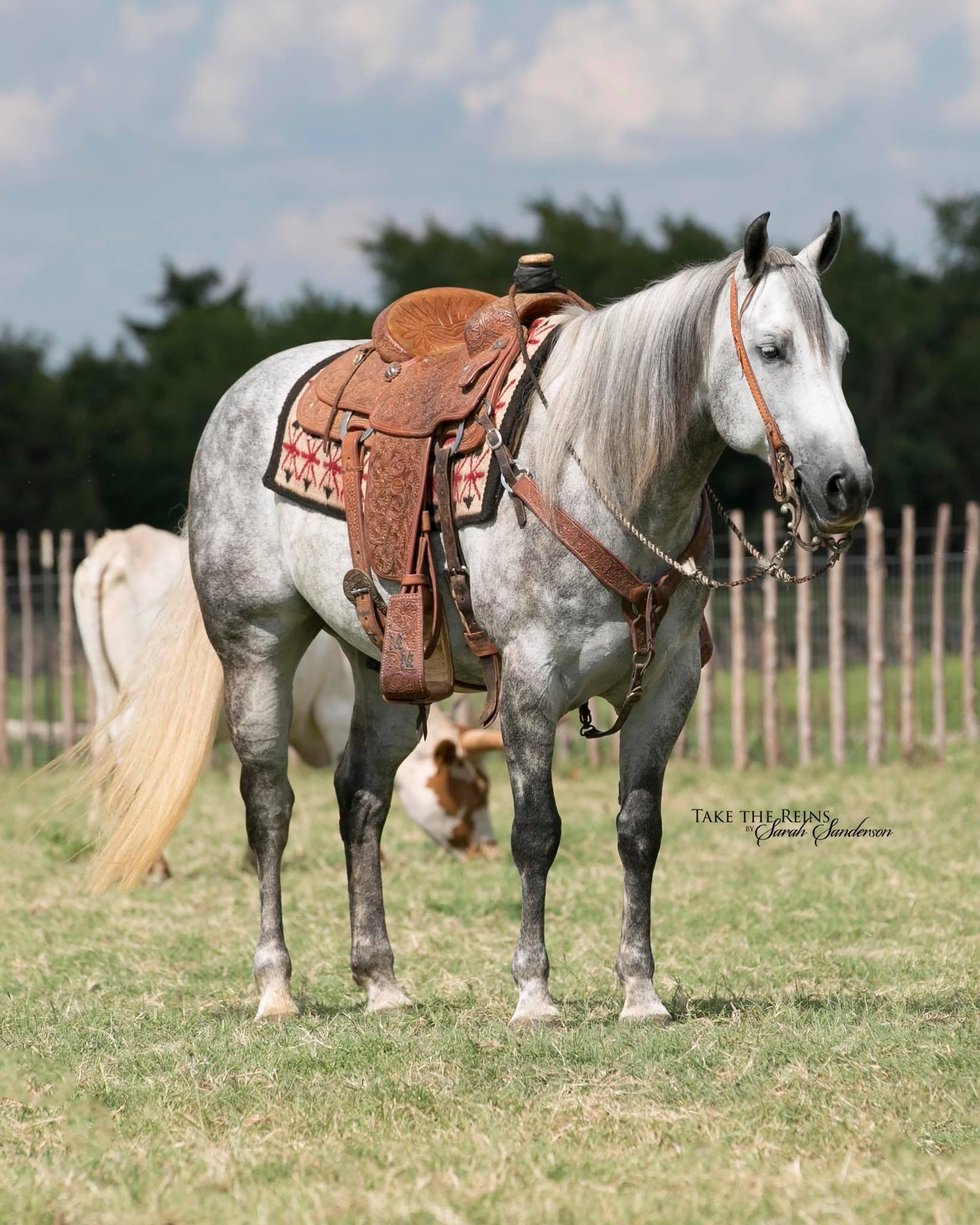 ---
Well trained horses that are also beautiful are hard to find! Sarah and Mozaun specialize in training these types of horses. If you want a cutter, reiner, roper or just a pleasure horse, they will have what you want. The horse you choose will also be calm, well mannered and drop dead gorgeous! I searched for a year to find my perfect horse, and finally found him at Mozaun McKibben Performance and Versatility Horses. Jeannie/ Oklahoma
Jeannie Rodgers
SCOOTER
Oklahoma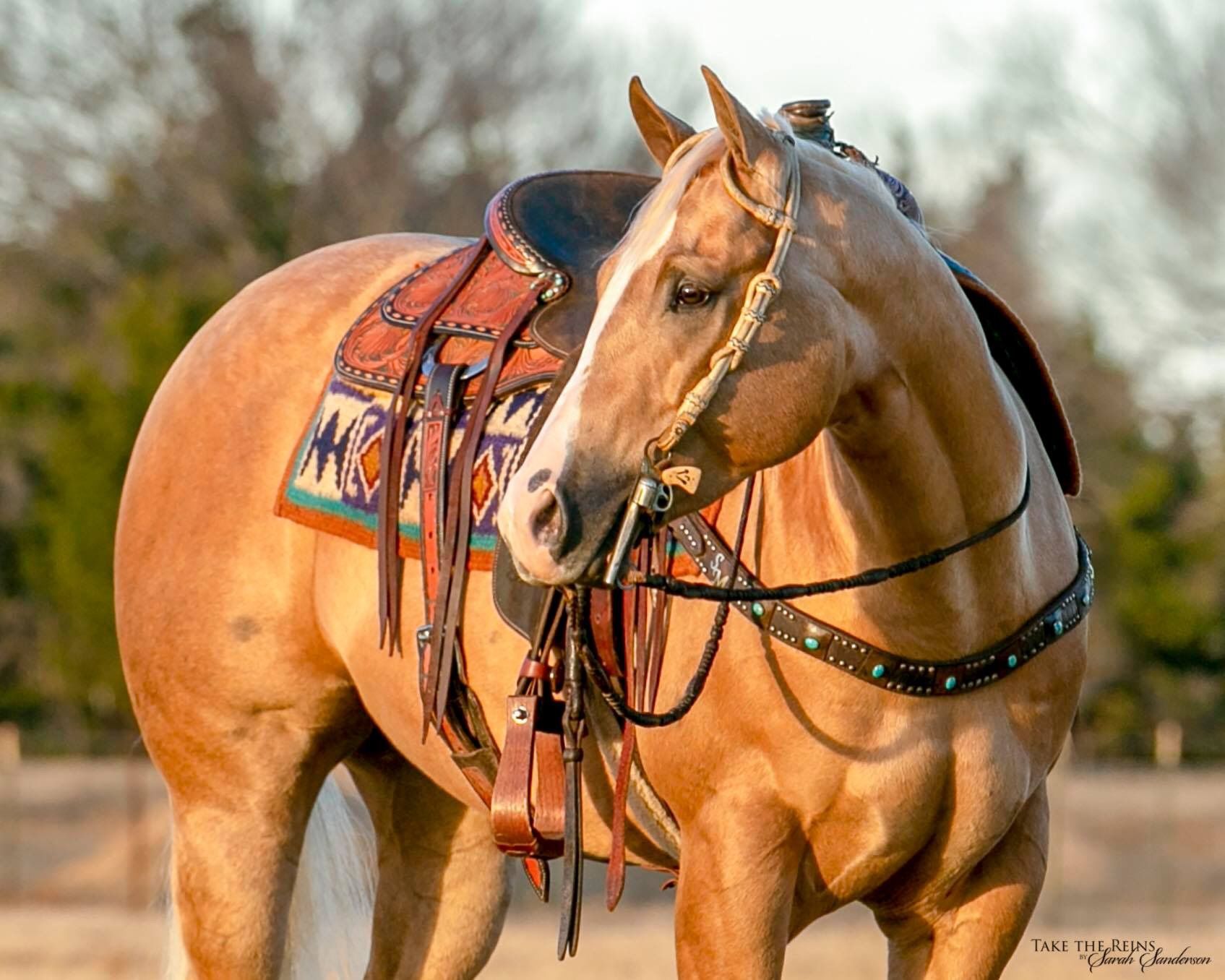 ---
God has blessed me with many nice horses in my lifetime, two of the best have come through my friend Sarah McKibben. The first being, Dover, who helped qualify me five times to the Texas Circuit Finals rodeo and maintain a Top 15 status in the world standings for several years in the WPRA. The second is a horse named Mack who I know has a brilliant future as well. Sarah and Mozaun's commitment to training and selling quality horses is apparent the moment you step into their barn. Sarah's hard work and love for horses combined with Mozaun's gift to train them to accomplish things we typically only see in the movies makes this delightful couple a tremendous asset to the horse world! I trust their expertise and would recommend their program to anyone.
Kendra Dixon
DOVER & MACK
Texas
---
I have had a fifty year career as a professional horseman. Multiple national champions in the Show Hunter World, polo ponies that went on to play in forty goal tournaments . Now is the time for me to have a horse that is in an entirely different discipline with the goal to see him become a World Champion Versatility Horse. This Woody Be Tuff gelding will hopefully take us there. Thank you Mozaun and Sarah. We bought a wonderful horse from Sarah and Mozaun last September at the League of Legends Sale in Livingston, Montana. He is and was everything they said he was. This horse has an exceptional foundation and we have high expectations for him in the Show Pen. We were present at that sale, but will not hesitate to buy from them again, even sight unseen over the phone. They are the best...
Ed & Roz Davis
TINY
Georgia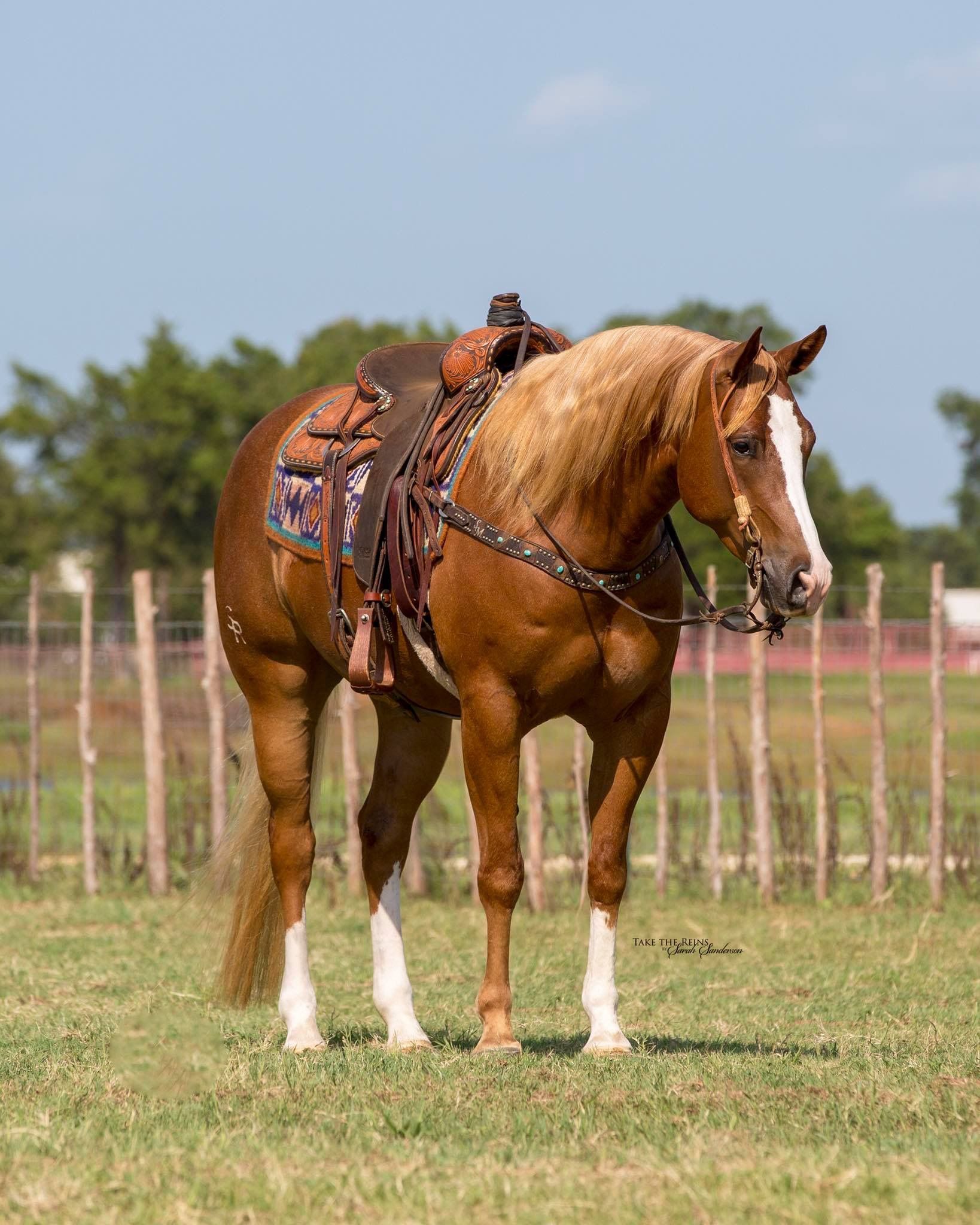 ---
Buying my horse over the phone from Mozaun and Sarah was a wonderful experience. It allowed me to buy outside of New England. The horse is everything they said he would be and more. I highly recommend doing business with them. I really appreciate how helpful, kind and honest they were.
Sandy Main
MARSHALL
Maine
---
Just want to thank you both again for such an awesome horse! What started out as purchasing a horse because he was kind and gentle turned into a competitive individual in the show ring! He possessed everything you said about him plus much more!! I can't begin to tell you what a once in a lifetime horse " Blackjack Bhooty " is. I was always be thankful to you!
Rob Stein
ZORRO
Pennsylvania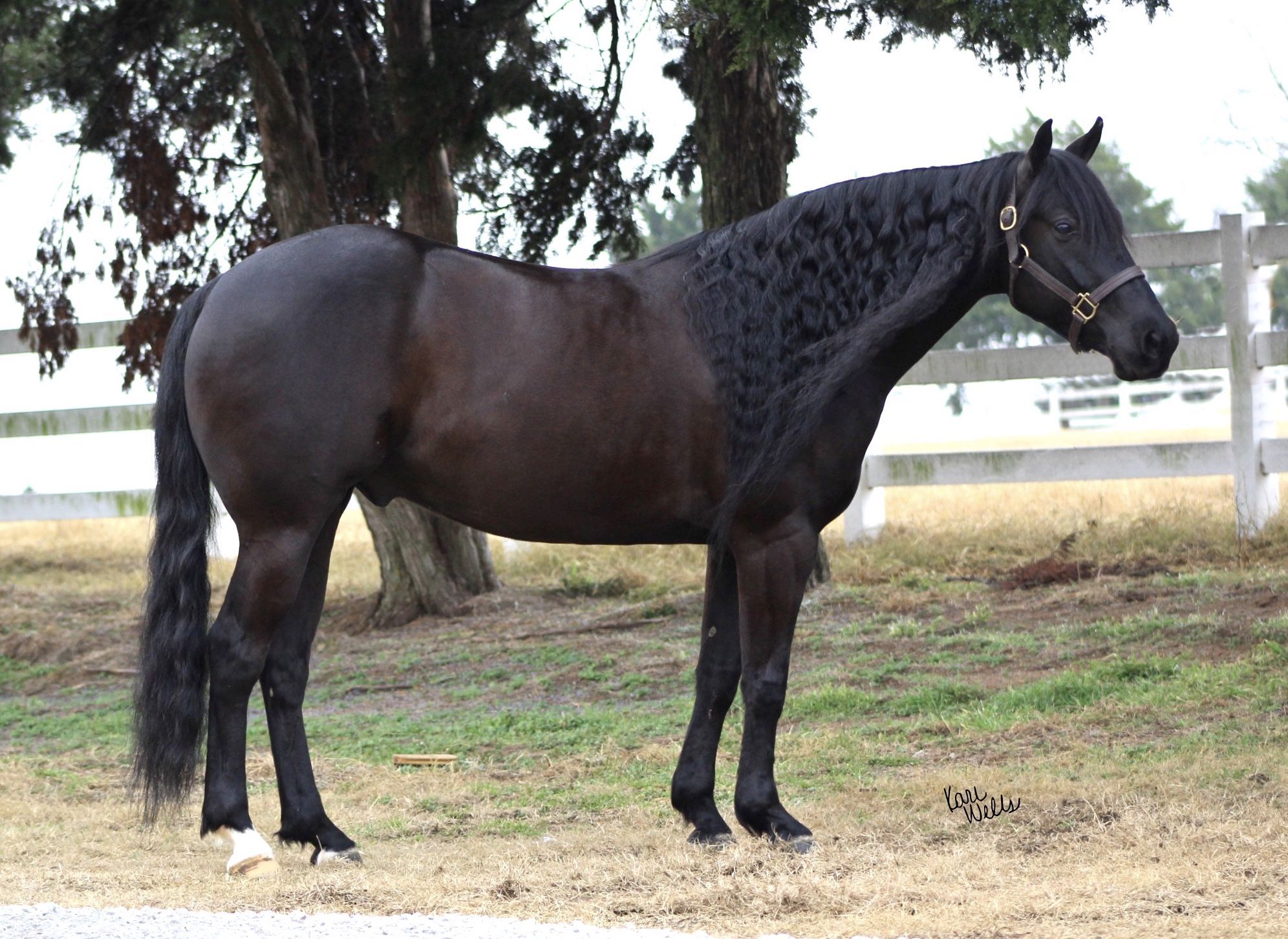 ---
We have purchased two Mozaun Mckibben horses recently at sales in Shawnee, Okla. We are very pleased with them, the horses have been well trained and conditioned to perform as represented...
Jimmy Harrell
NACHO & Q-BALL
Oklahoma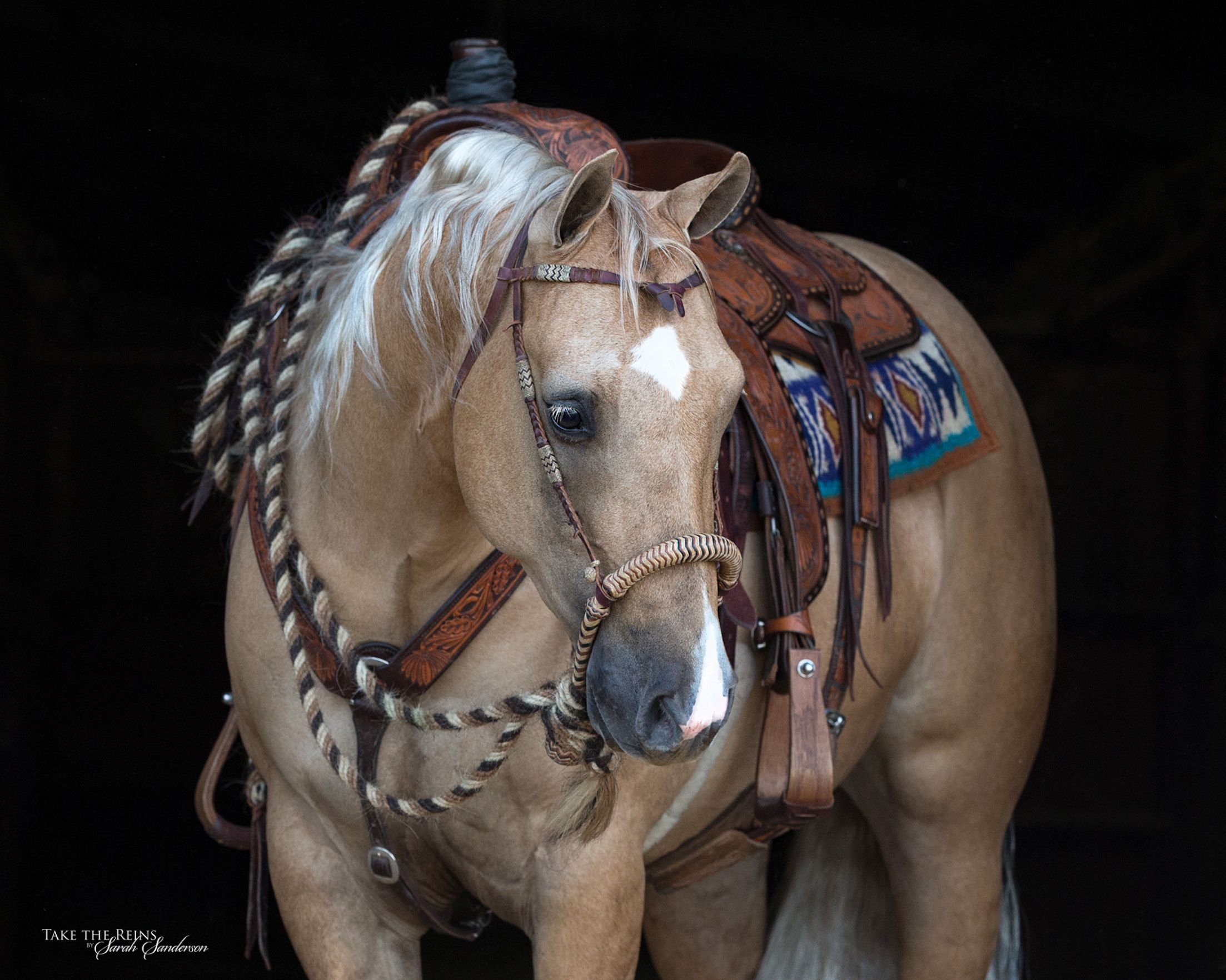 ---
These folks were so hospitable and kind to us on our visit to their ranch. Can't say enough about their good character and good training that we witnessed. Hope to get to enjoy one of their horses in the future!
Kara Mitchell Coats
Tennessee
---
I bought my "once in a lifetime" horse from Sarah and Mozaun in October of 2017 having never met them before. What an awesome experience we had and quickly found out they are such down to earth honest people . I cherish our friendship and most definitely will buy my next horse from them.
Dana Lanning
BATMAN
Virginia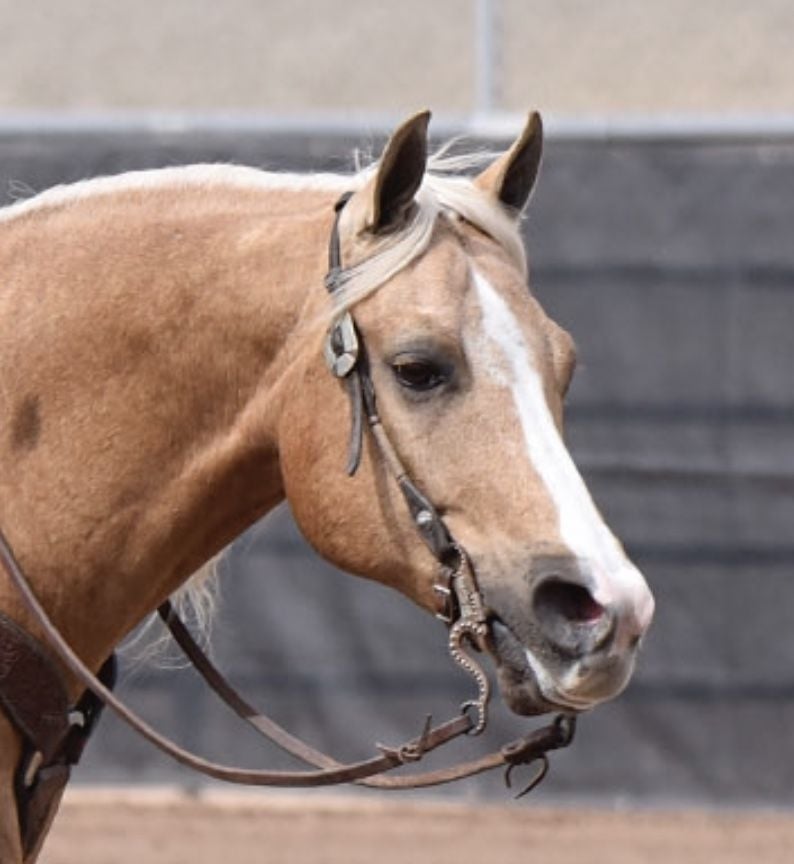 ---
So, so proud of my little mare yesterday...she battled the sorting hole, battled tough cows & took 1st place. She has become one of the neatest little horses I have ever owned. Love my Metallic Cat girl! Thank you Sarah McKibben!
Michelle Carnahan
RUSH
Arkansas
---
We have known Mozaun for over 20 years. We bought a horse from Mozaun and Sarah about a year ago. Thought we knew what the horse was at the time we purchased him and he has turned out far nicer than we expected. We will definitely buy another horse from Mozaun and Sarah in the future. 5 star review :)
Rhonda Graham
NEON
California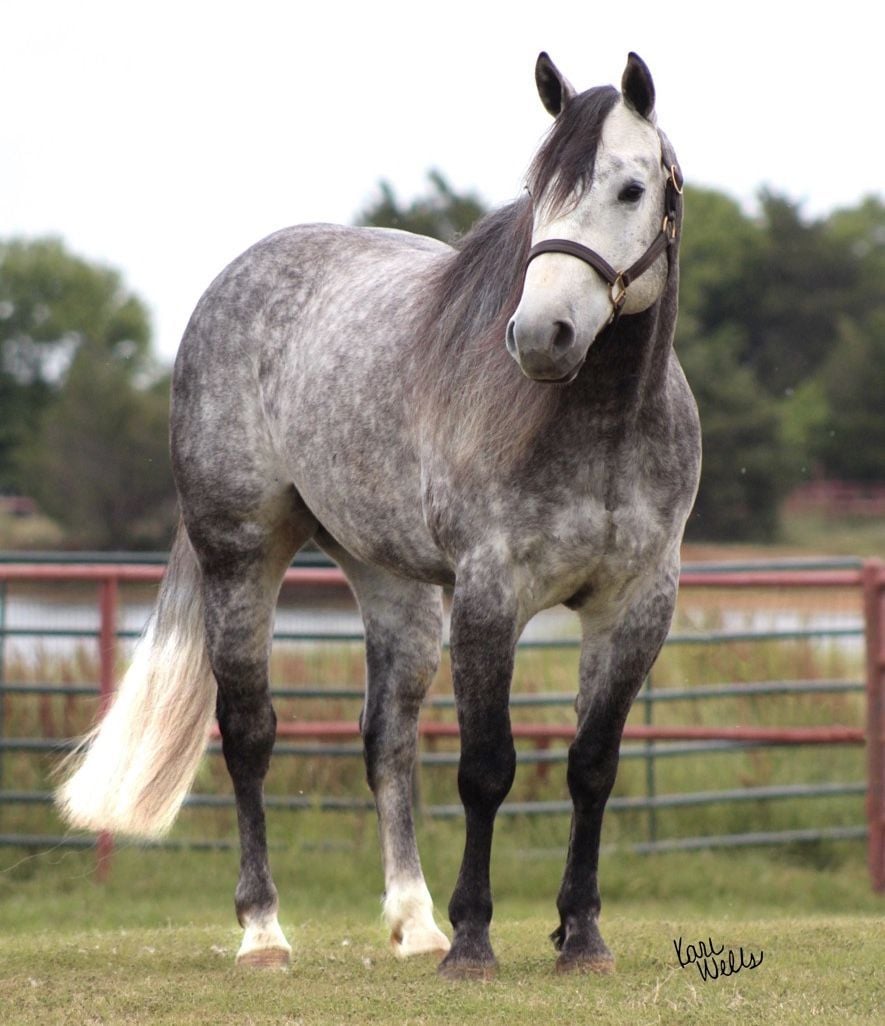 ---
Last year I had the pleasure of purchasing 3 horses from Mozaun and Sarah. After watching the videos, I found out they would be sold at an auction via a Facebook ad. I contacted Ike Sankey of Botts Remount to find out how the auction would work. Since I was unable to attend, I signed up as an online bidder. Under normal circumstances I would not purchase a horse sight unseen but Ike assured me that these were some amazing horses and that Mozaun would guarantee them. I purchased Bandit, Rooster and Geronimo. Bandit is my roping horse, Rooster is my working cow horse and Geronimo is all around. When they delivered the horses to me in Texas I was ecstatic! They were everything that the videos portrayed and then some. Over the years I have had many horses but all of them needed training of some sort. I can't say enough about being able to get on one of these horses and go, no training required! Gives a whole new meaning to owning a horse! I would totally recommend any horse Mozaun and Sarah have trained whether you have the opportunity to see them or sight unseen!
Cindi Perez
ROOSTER, BANDIT & GERONIMO
Texas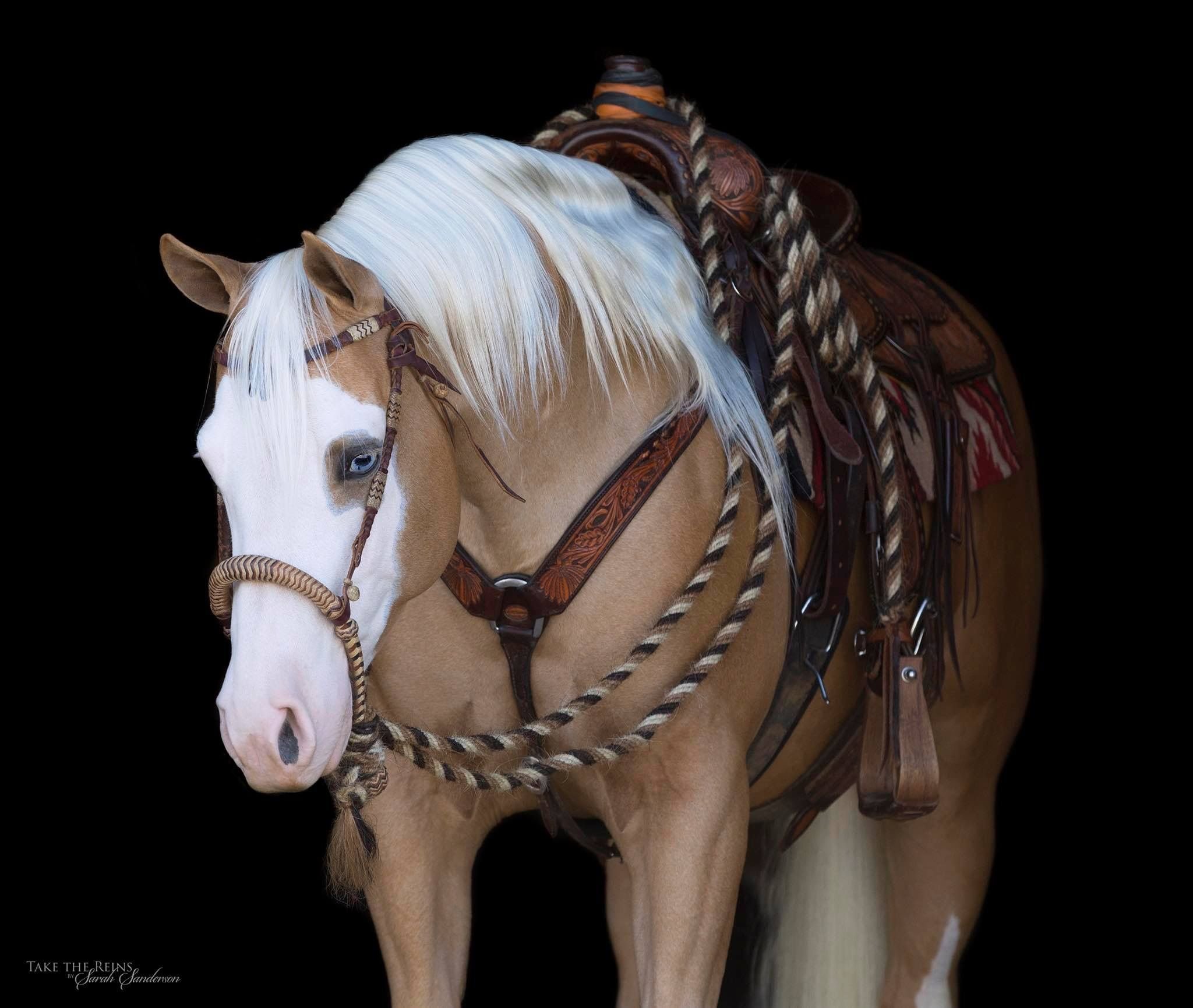 ---
What a sweet horse, quiet. You can tell he was very well trained! A people horse.
John Richardson
TEX
New Mexico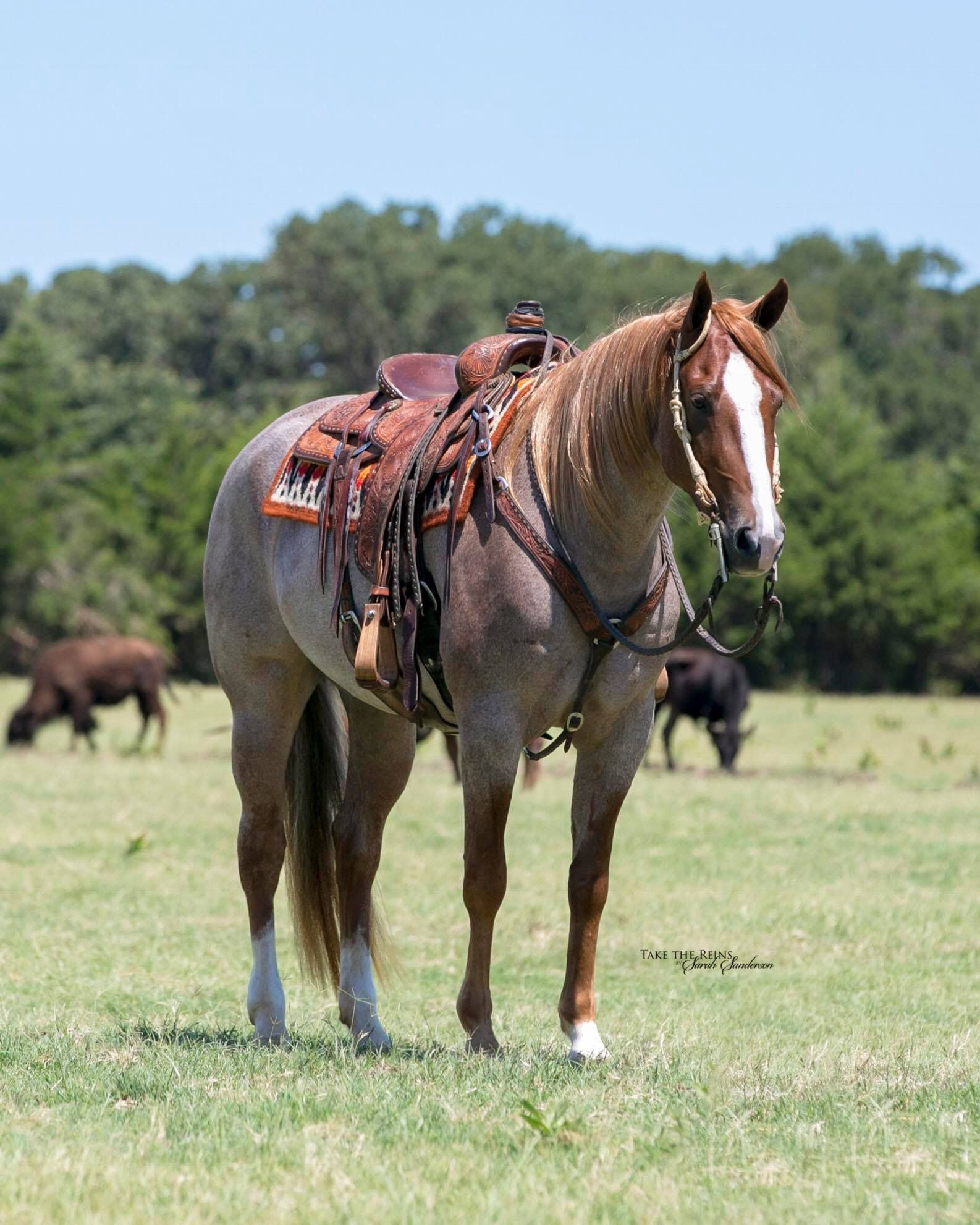 ---
Sarah, Just a personal note of thanks to you and Mozaun for your hospitality and friendship.You are successful because of the little things you do extra. (You're my kind of people) I look forward to our future associations. Thanks again.
Ronnie Shelby
RIO
Tennessee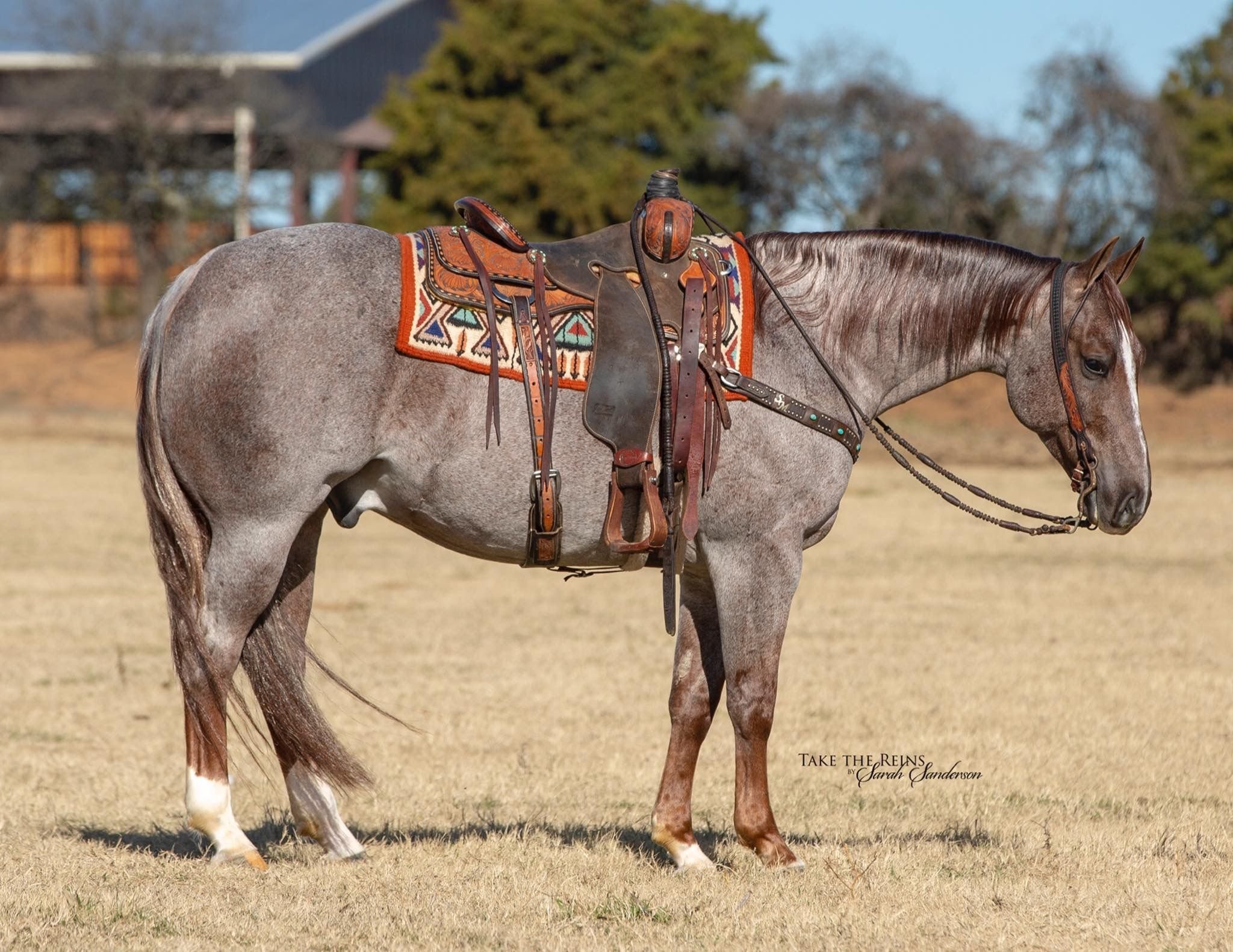 ---
I bought my horse from the McKibbens overs a year ago. I wanted to return to riding after a forty year absence, so I needed a horse that was both gentle and well trained. I remember Mozaun telling me that I could drive all over the United States and not find another horse as special as Levi, and I thought to myself that that was probably just "horse trader BS." After owning this horse for over a year, I have to say that was a fact. Levi truly is an exceptional, highly-trained horse that has been so patient with me as I've learned to compete in reined cow horse, western pleasure, trail, and reining. I won third in reined cow horse in my very first competition! I can trail ride on Levi, and he's the same if I ride him daily or once a month. I wouldn't hesitate to buy another McKibben horse...they're worth it!
Tammy Hacker
LEVI
Texas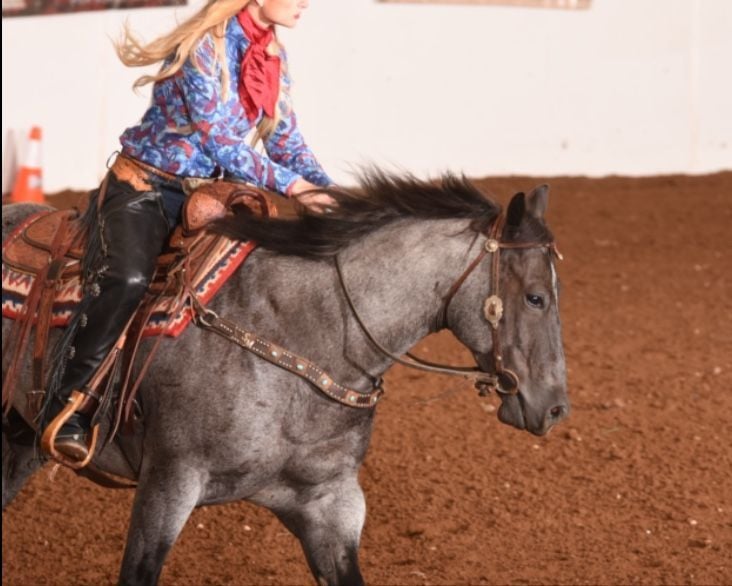 ---
If you are looking for your dream horse...look no further! The McKibbens are truly amazing and fantastic people with even more incredible horses! I got my dream horse over the phone on a bid! And yes, it was easy and fun! My horse is more breathtaking than I can imagine. All I can say is don't worry if you cant travel pick up the phone. I'll be bidding again! 5 Stars
Terri McCue
BLING
Ohio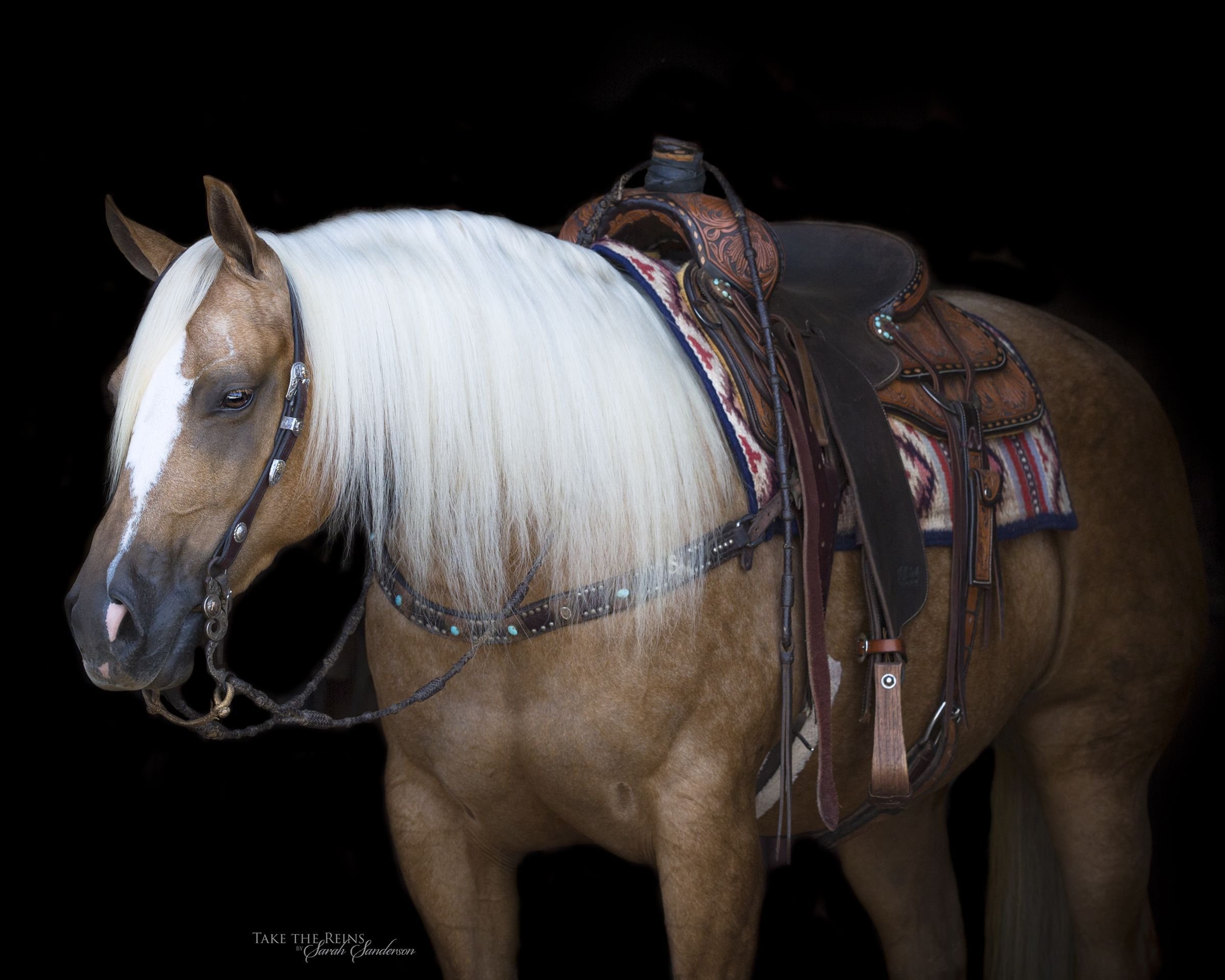 ---
In January we bought, unseen, social Sioux. A lovely buckskin mare. Living in The Netherlands this was quiet an adventure as based on trust we stepped into this. In May we got to get to know the horse and Mozaun and Sarah. What a lovely honest and warm-hearted friends we found and above all an AMAZING HORSE! Social Sioux is after 4 weeks of quarantine in The Netherlands. She is everything and more that Mozaun and Sarah promised us. A completely relaxed, easy to handle horse, well trained, well mannered and speedy and fun to ride with a ton of fun tricks on board!! A beauty I proudly show to all our friends and family. Such beauty it makes cars stop... social Sioux very quickly adopted her new home, the new sounds and smells and stayed as steady as Mozaun and Sarah trained her. We are in heaven!!!
Marie-Claire Greve
ARROW
Netherlands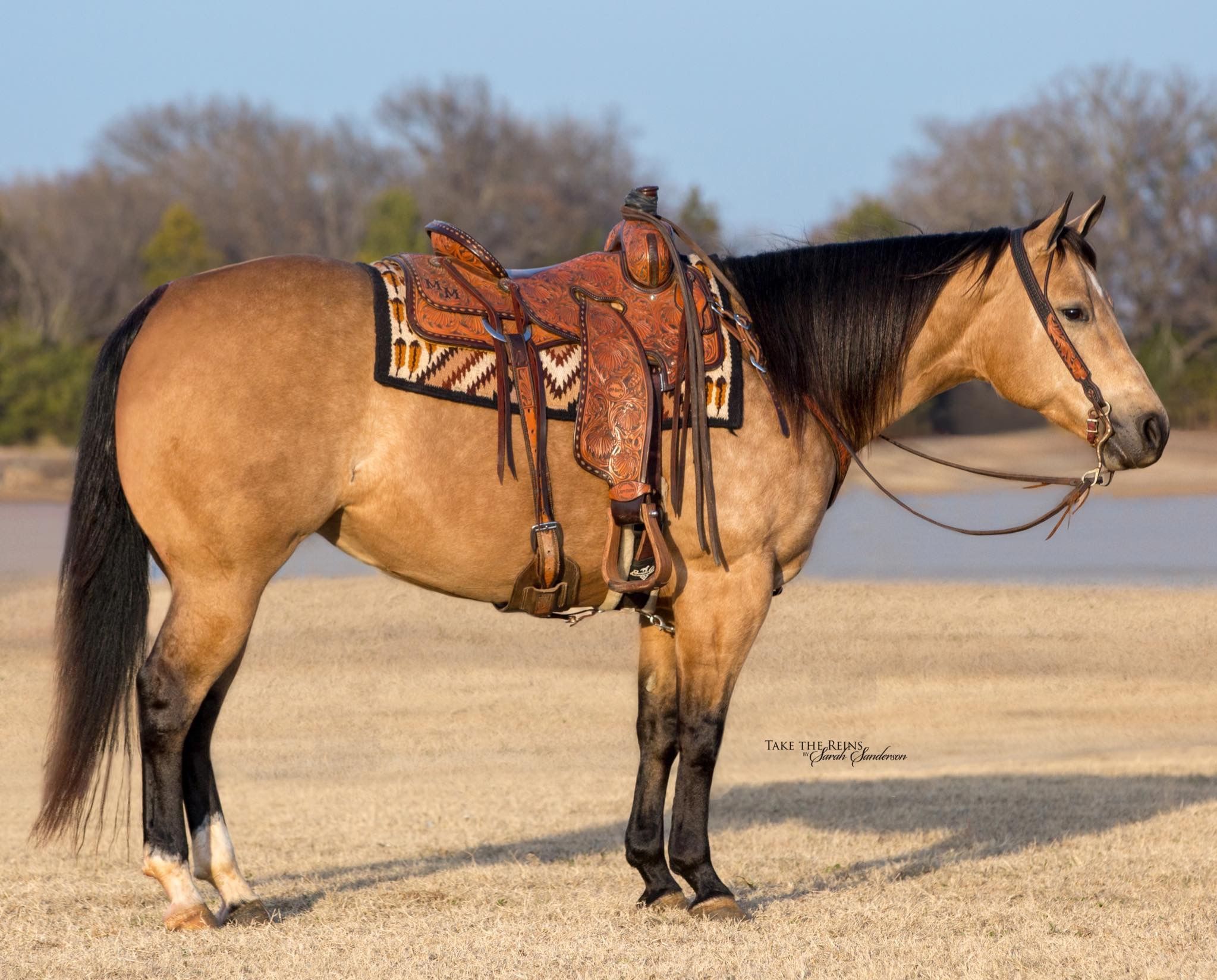 ---
I recently bought a horse from Mozaun McKibben Performance Horses and am completely satisfied with him. I have never been around a horse that is as solid broke and well trained as this horse. He has a lot of energy but is absolutely controllable. This horse is up to any job given to him. Everyone that rides him is impressed with how well he handles and how athletic in and out of the arena that he is. I consider this horse a very good buy.
Doyle Fredrickson
FROSTY
Wyoming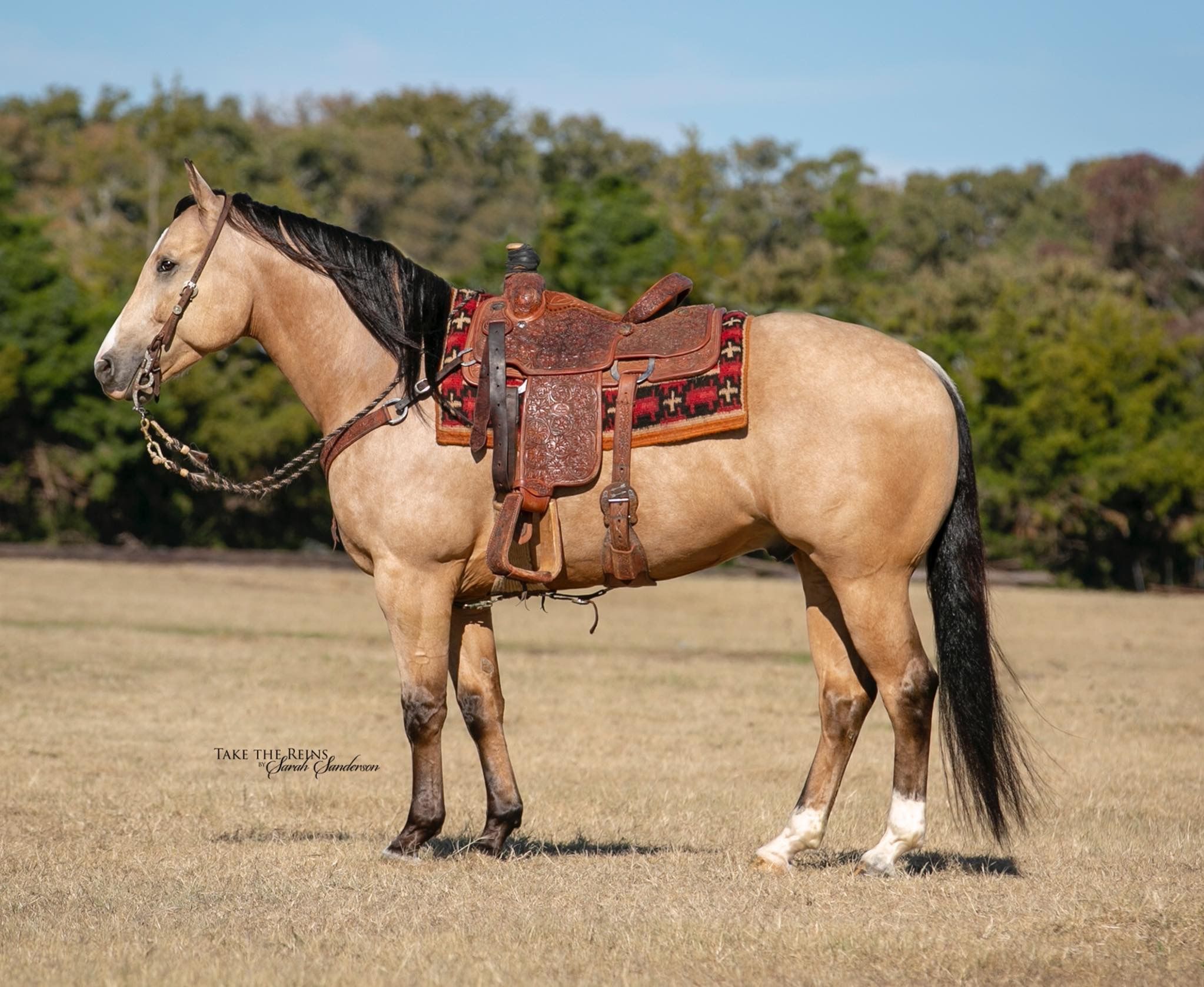 ---
I purchased one of your horses through an online auction out of Las Vegas. I had only been able to view him on a video prior to the sale but Pecos was exactly as presented upon his arrival. I also appreciate you making yourself available to me for information and advice after the sale.
Jann Cal
PECOS
California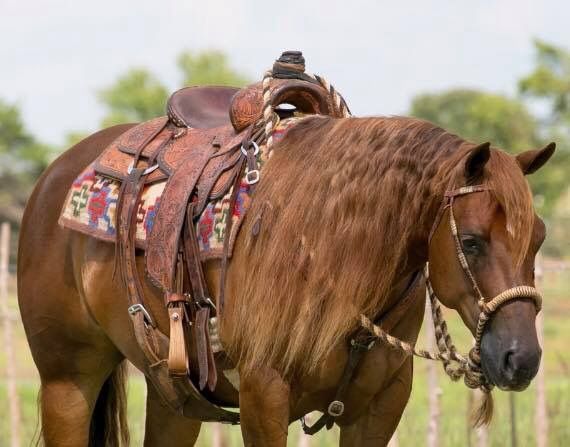 ---
Thank you so much for selling me Dexter. He has given me the confidence I need in the show pen. He is always consistent and patient with me. I love him and so does everyone in our stable. I will definitely be buying my next gelding from you. Good, honest and down-to-earth people. Thank you!
Taylor Ray
DEXTER
Florida
---
I was looking for my unicorn, a gentle, level headed gelding with reining training. Base on my descriptions, Sarah picked out Blu. Trip to Crossfire Arena was such a great experience! I was welcomed, given the chosen horse and rode most of the day to make sure he was a good fit. Mozaun and Sarah both let me experience the horse on my own but was always nearby for questions and instructions. Sarah taught Blu to lay down as well, to be used to mount on the trail if need. Riding out in the pastures, sealed the deal. Blu is exactly what they said, and what I needed. I trusted there from the start. I am excited about our future. I am extremely impressed with their operation and got to watch both Mozaun and Sarah in action training other horses. I have admired the training talents for over a year. Thank you, Sarah and Mozaun for making a life long dream come true. It's wonderful to ride a horse so well trained.
Silvia Gisclar
BLU
Texas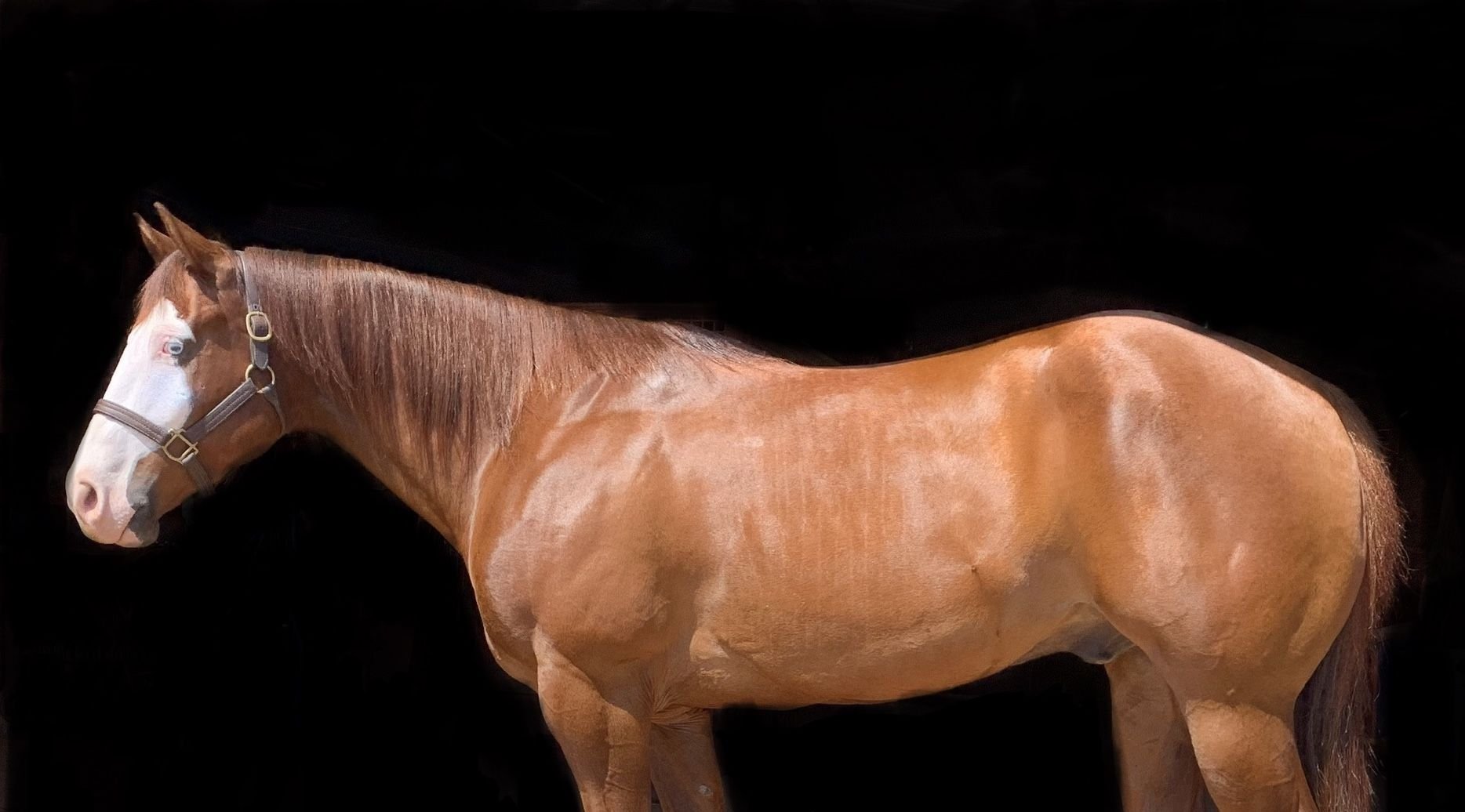 ---
Hi There. I wanted to thank you again for selling me my pronominal horse last May. He has been amazing and we have done great this year in the NWRCHA shows. What we love about Riggs is that I have been able to ride and show him without having him in training. I go to lessons with a trainer but I am the one riding him. We have killed it this show season and everyone is shocked that he is not with a trainer. He is so honest. He is the perfect horse and if you could find me a duplicate I would be so happy. I also show in the ranch riding classes. Riggs is the best horse ever. Thank you.
Delinda Jokela
RIGGS
Washington
---
Hi Sarah, All is well! Razoo is happy and loves it here. He also loves children, which thrills my heart; He comes to the gate to see even the smallest of our little wranglers. I'd like for him to use some of his other skills, so he won't forget what he's learned, but there aren't many folks here who can show off what a great horse can do, like you and Mozaun do. I love his disposition and willing spirit. He's such a sweet boy! Oh, and I remembered to give him a few extra smooches on his nose, from his Texas family. Heaps of thanks, Sarah!
Debbie Brown
RAZOO
Alaska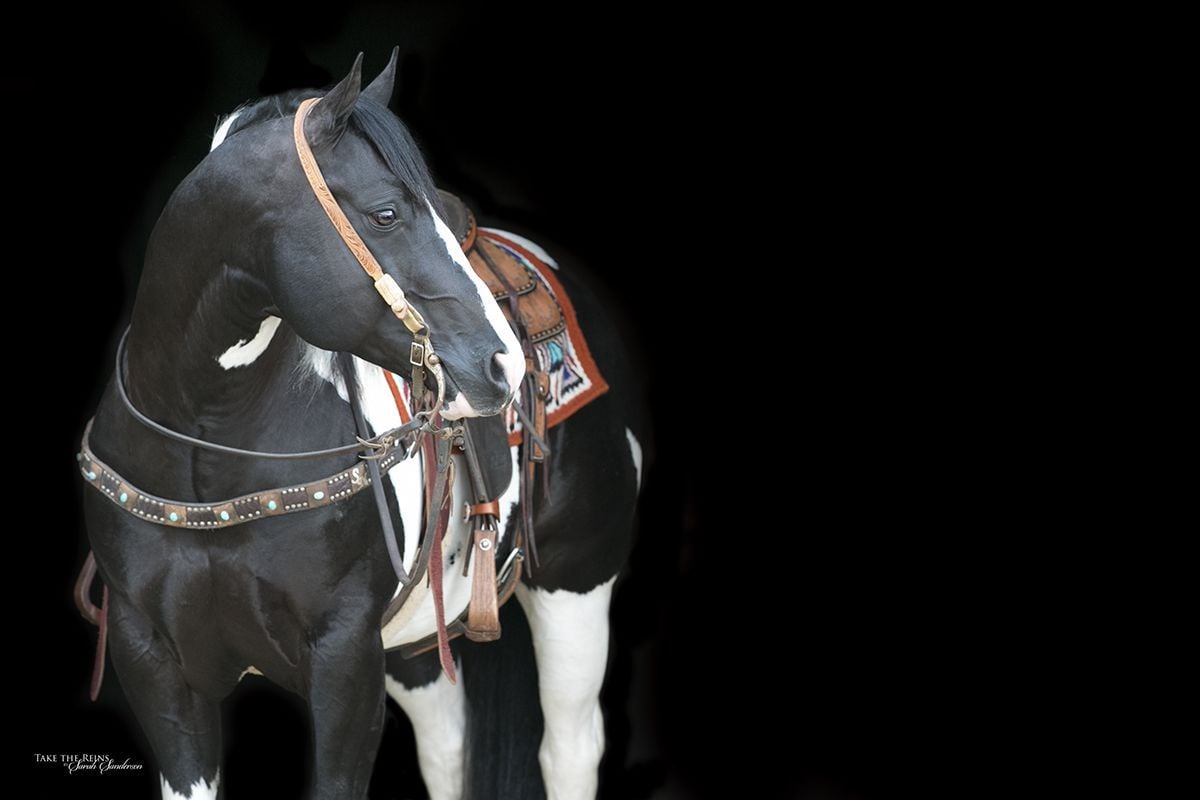 ---
Everyone loves him. He will be in rope horse futurity in fall. We believe he will be the next "big deal". I've had several people ask me where he came from, so heads up hope that's ok!
Ryan Morrow
HAPPYHOUR
Texas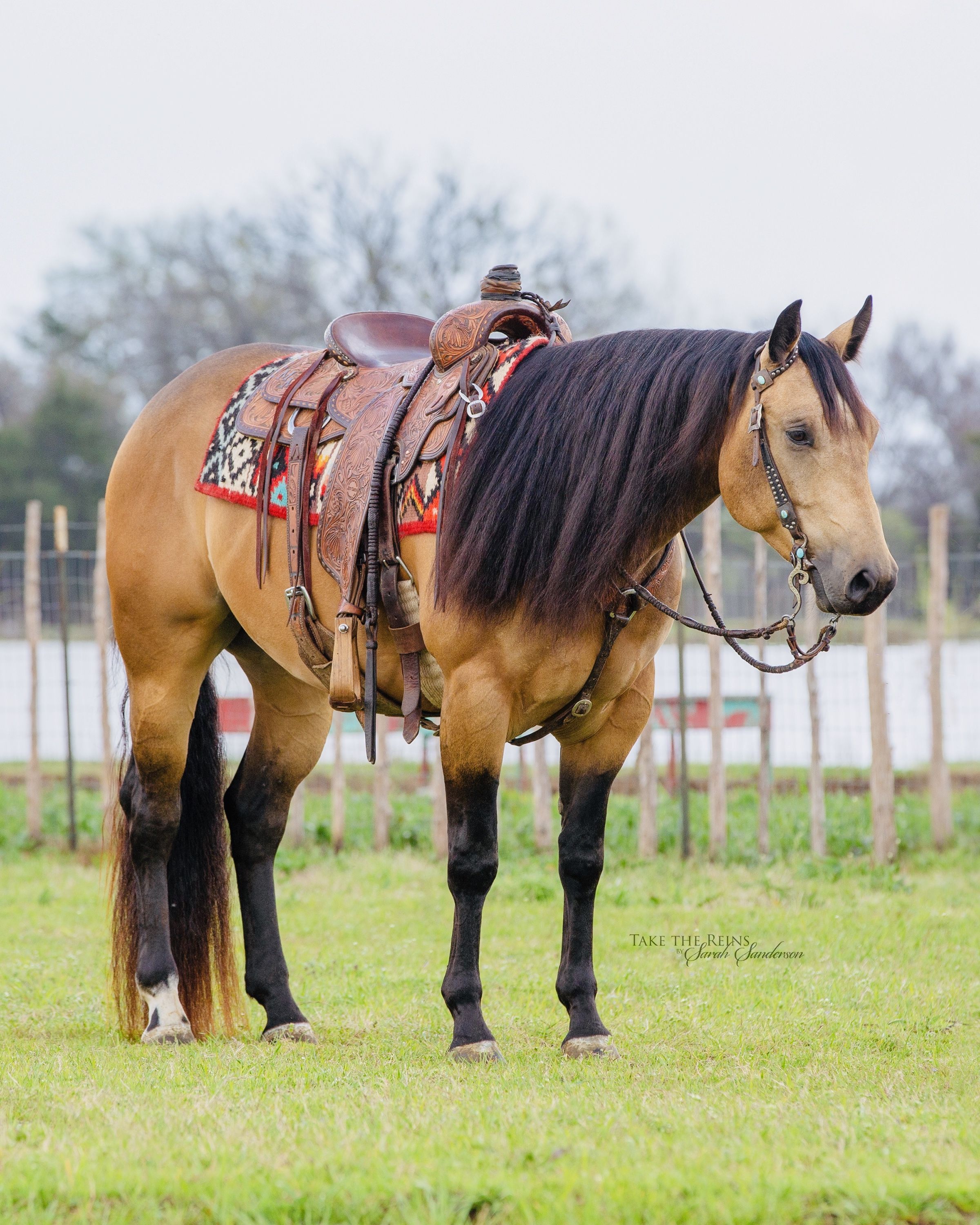 ---
I for one am thankful for what these two have done to elevate the gelding industry. They have taken their horses to a whole new level.
Col. Steve Friskup
New Mexico
---
Tito is a one in a million horse for me and I couldn't be any happier! Ranch riding, Ranch trail, reining, and ranch horse halter. He does it all
Mariah Gipson
TITO
Ohio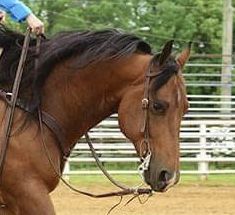 ---
All is good. He has been a perfect gentleman everything he was represented as. He has been claimed by one of my twins and has been ponying around on him. The boys have laid a hundred hats in front of him and kicked the aerobic ball for him. They think he should play like a dog lol. When you have others for sale please keep me in mind.
Russ
BULLET
Washington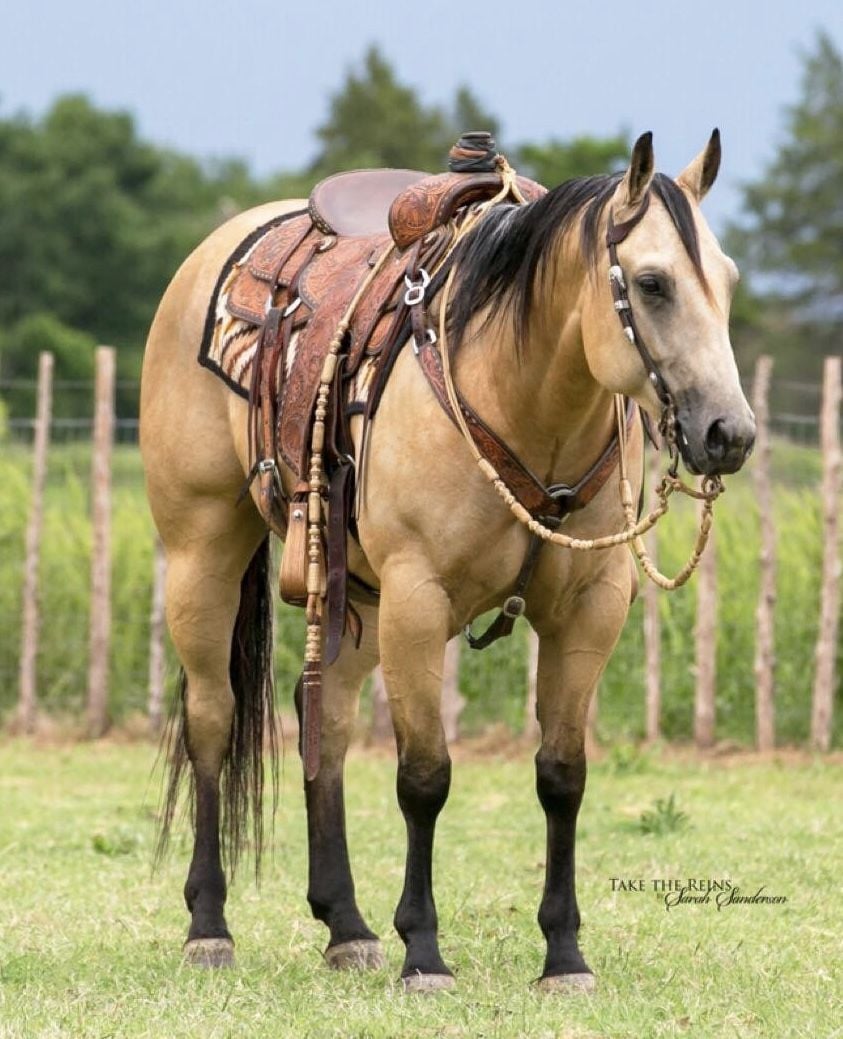 ---
Ditto to all the above! Sarah and Mozaun are rarities in the horse selling business! Sarah goes above and beyond to answer questions and matching the horse to what you tell her you're looking for. I love my horse I got from them and love the buying experience they provide. First class all the way.
Dee Rush
CAPTAIN
Oklahoma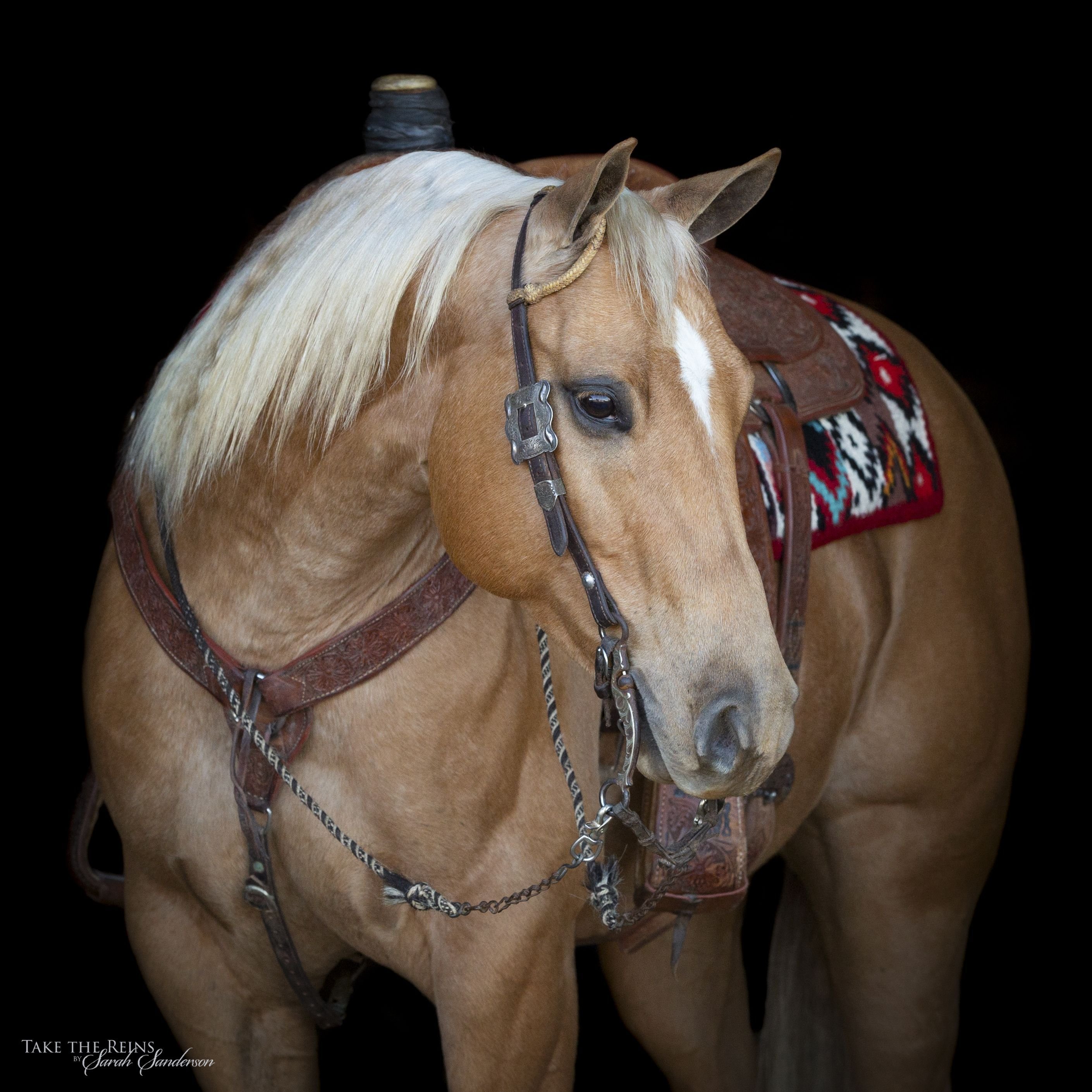 ---
American Quarter Horse Youth Association RESERVE WORLD CHAMPION!!!
Wyatt Hershberger
CASSIO
Arizona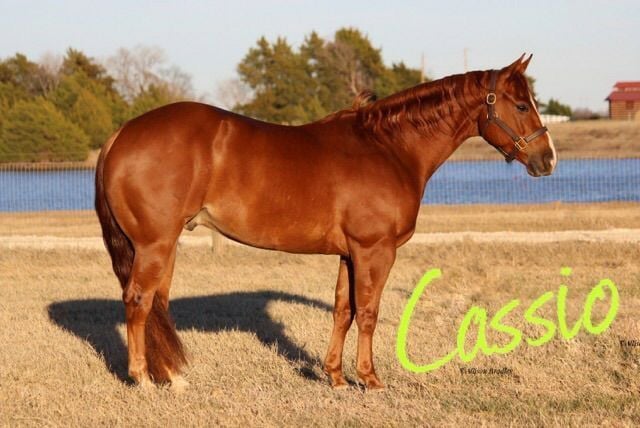 ---
Latigo is now living on our ranch in ND. He is an amazing animal, and pretty darn flashy to boot. Mozaun did an incredible job of training this horse. To say that both the trainer and the horse are something special would be a major understatement. We could not be more pleased.
Bruce Stidham
LATIGO
North Dakota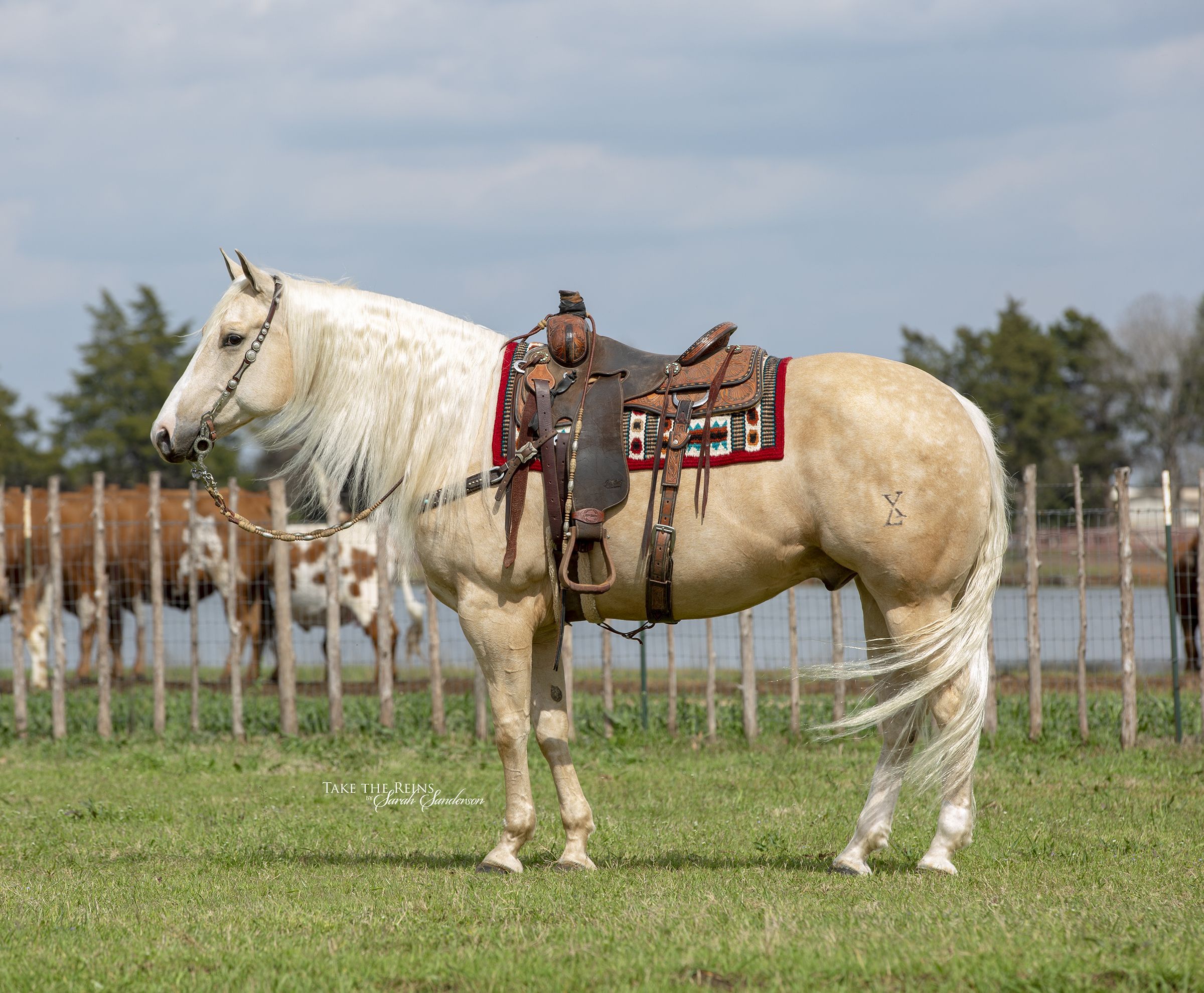 ---
Gunners Mega Rascal was purchased from the McKibben's and has been a pleasure to show. He has continued his winning ways showing his versatility by earning the High-Point Open Ranch Horse at the 2018 APHA World Show.
Heather Young
BULLSEYE
Texas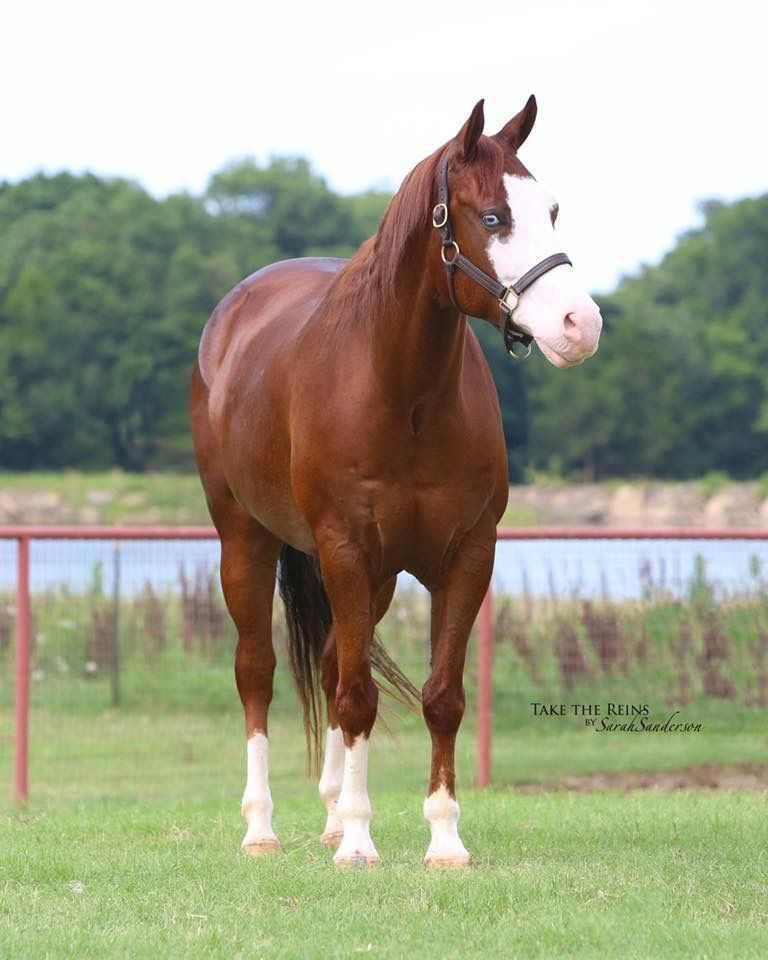 ---
By far the coolest we have ever owned! I can't thank you guys enough!!!
Joel North
ROCCO
IDAHO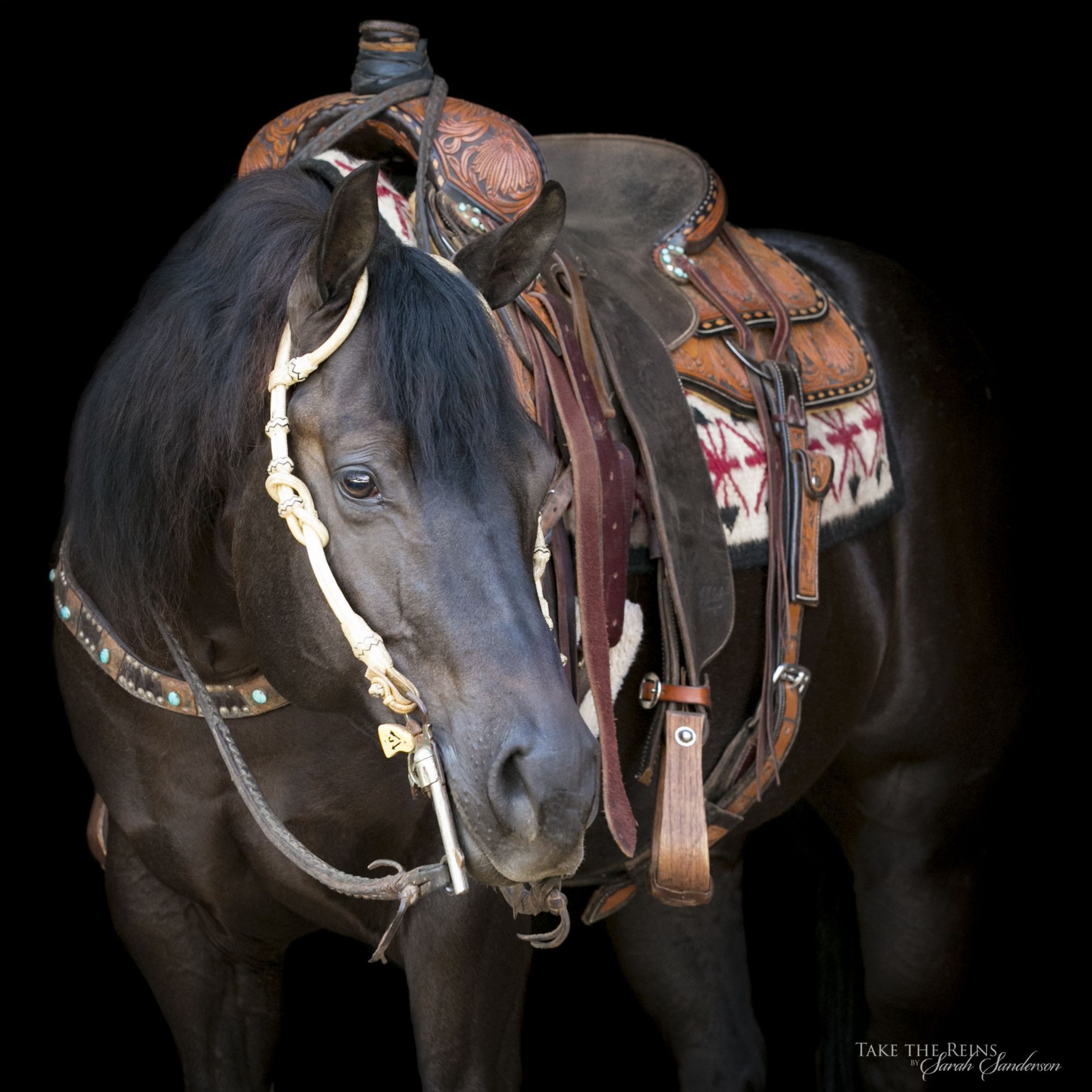 ---
My wife and I purchased a beautiful paint horse from Mozaun Mckibben. Bell was everything they said she was. If I was to buy another horse I would definitely consider buying from them. Very easy to deal with and honest. Just watch there videos on YouTube. Amazing!!
George Salvagio
BELL
Pennsylvania
---
Two years ago I attended the San Antonio Ranch Gelding Sale held in conjunction with the annual San Antonio Stock Show and Rodeo. I bought a bay roan called GUS. I've ridden and owned many horses over the last 50 years but I have never had one as finished and versatile as the Gelding I bought from Mozaun and Sarah McKibben. This Gelding is kid gentle, can rope, rein, ranch, cut,and trail with any level rider who can sit in the saddle and hold the reins. Mozaun McKibben is incredibly talented,widely recognized and highly regarded as a "horseman's" trainer. His horses top the sales around the country and deservingly so. I'm coming back to you and Sarah for more just like GUS. Thanks Mozaun! A very satisfied owner, Roy!
Roy Barrera
GUS
TEXAS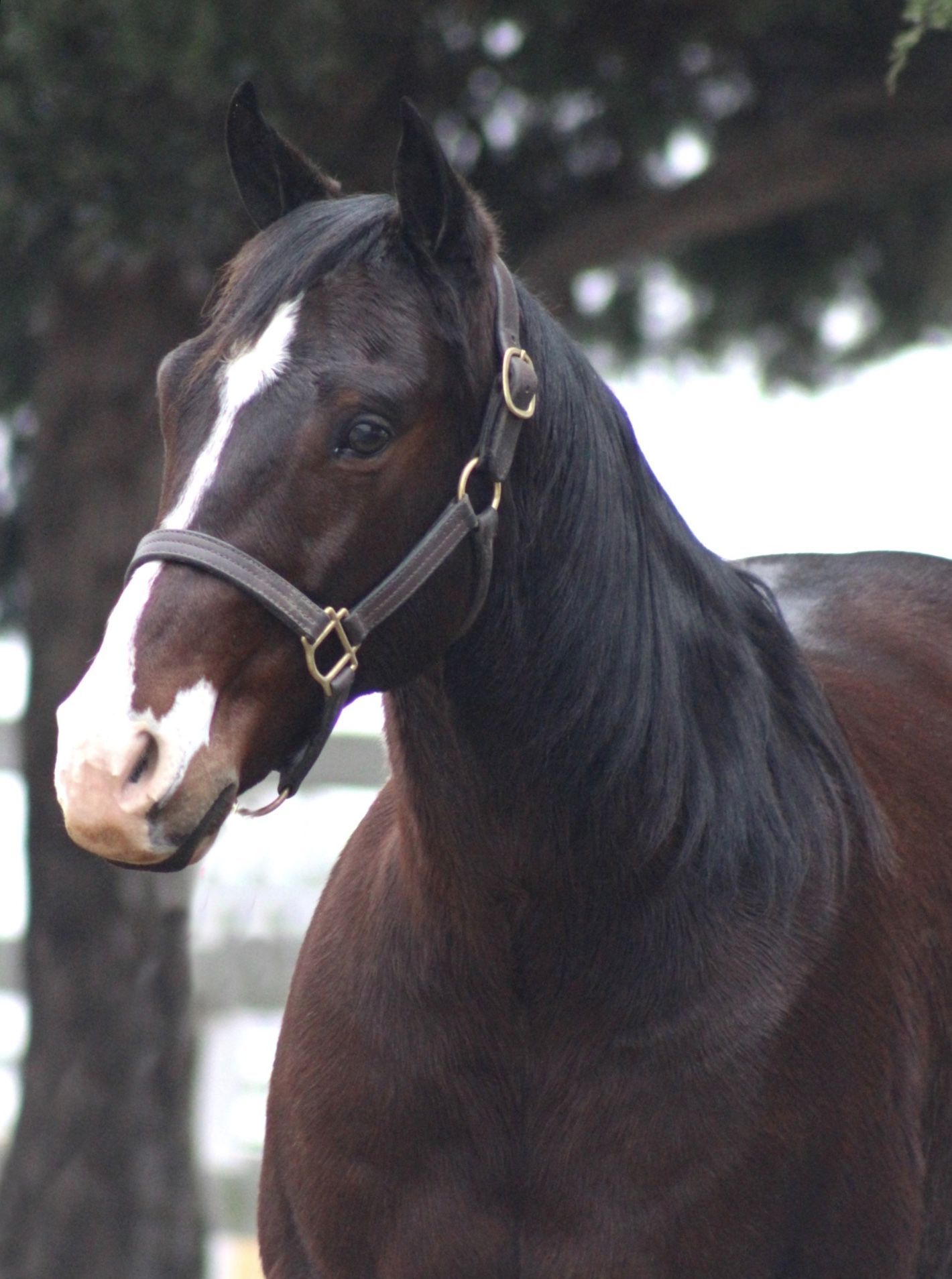 ---
I met the McKibbens in Livingston Montana. I bought a gelding from them and will share they did everything they said they would do and more. They were pleasant, honest, and went far the extra mile. Now long after the sale is concluded we stay in contact, always helpful. I know they will not tell me what I want to hear, but what they believe to be the facts. They've become trusted friends in the industry; along with – I bought a great horse with a quiet mind and fun to ride and work on the ranch. Chief has been a great addition to our ranch and herd, he loves to work hard and really covers some ground….. and Lord forgive the cow that doesn't move the way he wants! Happy to share my experience...
Bill Singleton
CHIEF
Colorado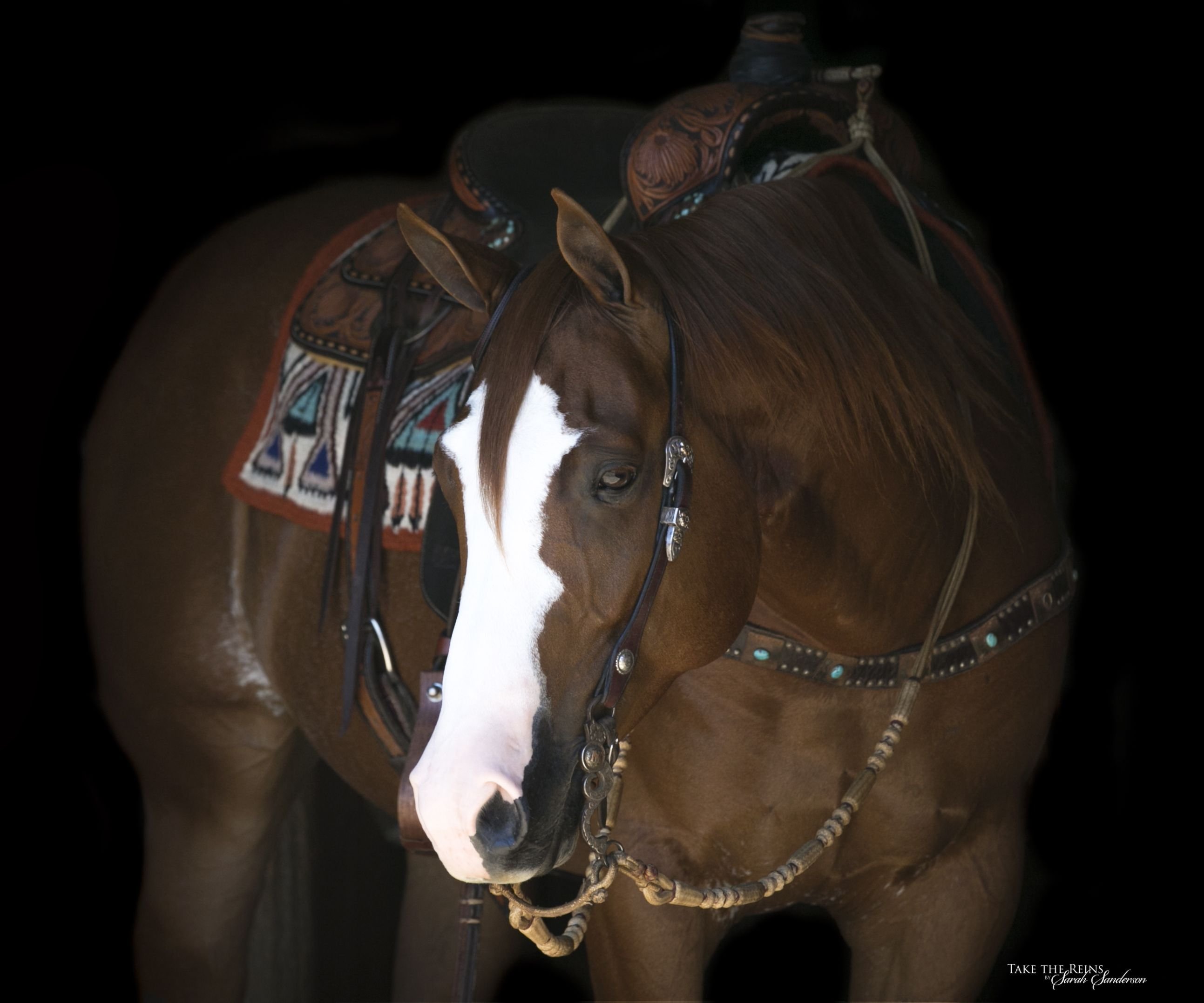 ---
2 years ago I bought a horse sight unseen from someone who promised me the horse was suitable for my needs. I was totally ripped off. After much research and of course being nervous of trusting anyone, I reached out to Sarah McKibben. After watching lots of videos and making a few inquiries I now wanted desperately to own a horse trained by Mozaun and Sarah. I made a call to inquire about a gorgeous mare they were selling. After explaining to Sarah I needed a very quiet safe horse due to my weight and my extreme nervousness. Sarah could have sold me the horse I called about, but instead, she was extremely honest and told me that specific horse would not be the right one for me. Sarah promised she would help me find the right horse for me.
Well, a couple of months later, I would receive a message from Sarah telling me she had the perfect horse for me. She was willing to work with me and make sure I got him home to Canada safely. Dude is everything she said he was and more. He is the love of my life. I will never buy another horse from anyone else.
Bonnie Rowntree
DUDE
Canada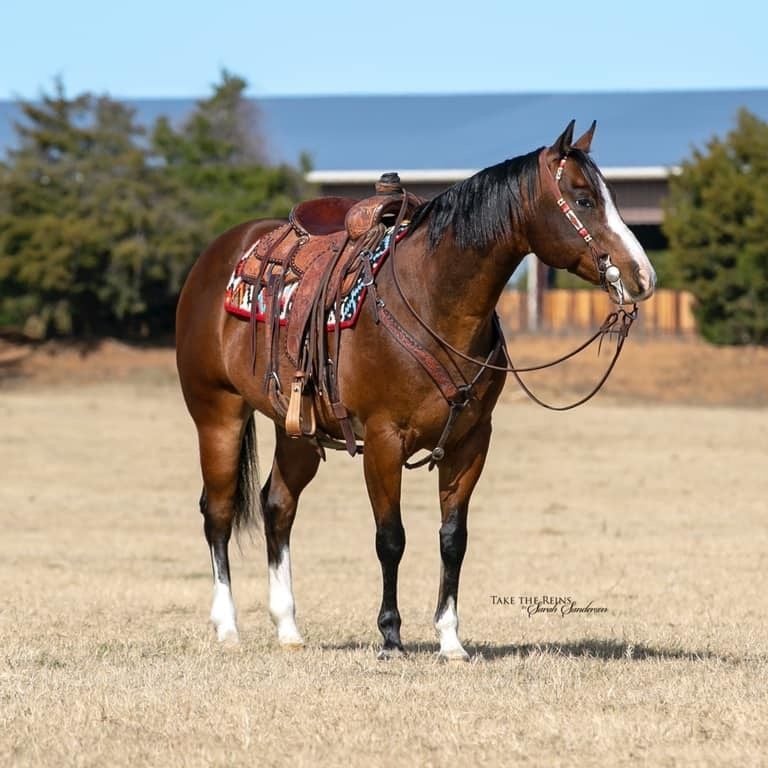 ---
I have purchased one of the beat trained gypsy Vanner in the world. This horse was trained by Mozaun and Sarah mckibben from Whitesboro Texas. The first horse I bought from mozaun was a Vanner cross I bought in Shawnee ok. Tomahawk is an outstanding horse. I was so impressed that I also purchased Rambo from the cowgirl Cadillac in Wickenburg az. I cannot express what a joy it has been to be so fortunate to have been blessed with these wonderful horses. Mozaun an Sarah have been so helpful in the transition of these horses. I would recommend anyone to have one of the mckibben trained horses, from novice to professional if you are looking for a premium trained horse from trail riding through professional performance horses I would recommend Mozaun and Sarah should your go to horse providers.
Don Doak
RAMBO, TOMAHAWK & SAPPHIRE
New Mexico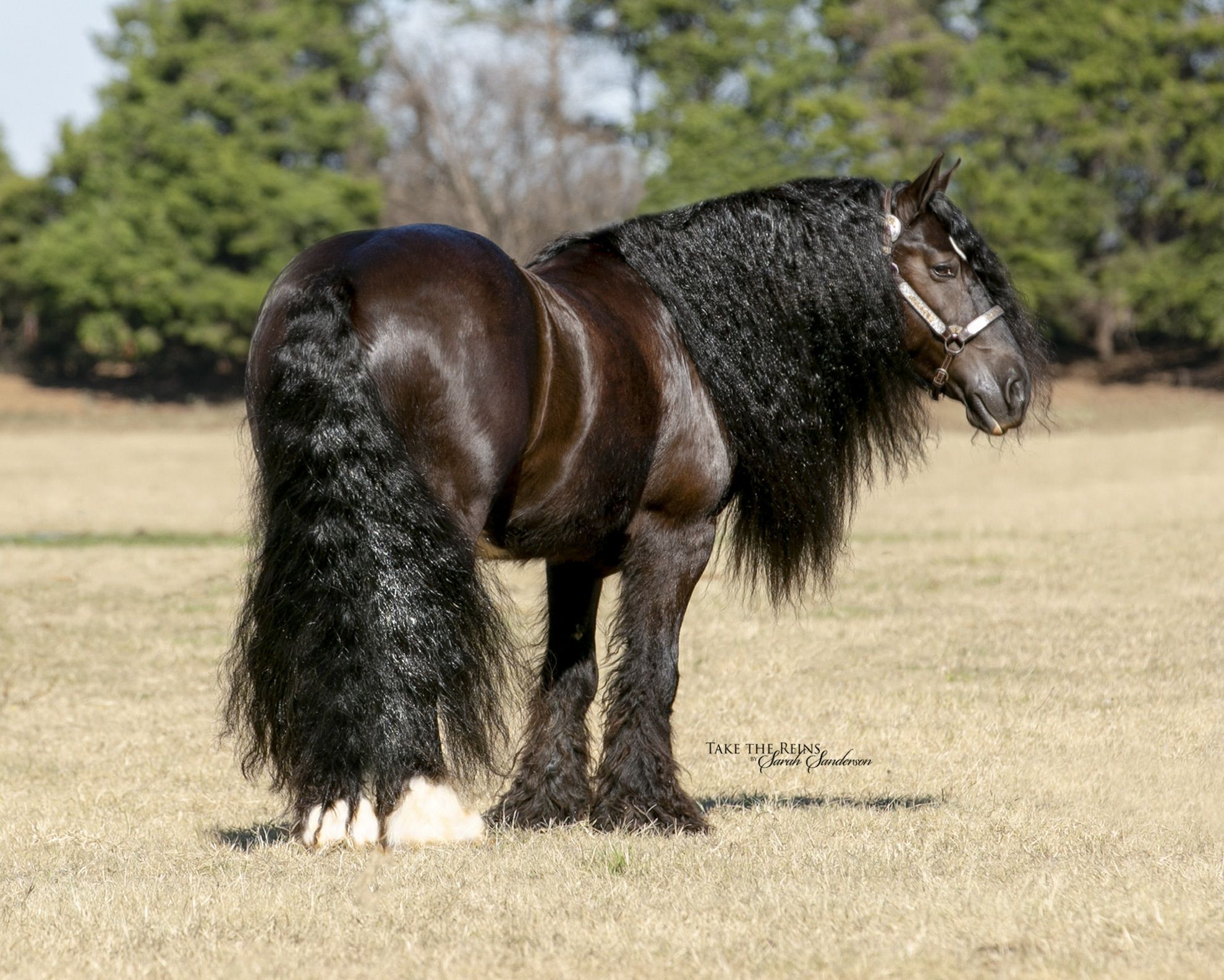 ---
What a wonderful experience it's been buying from Mozaun and Sarah. Cimmarron is exactly as promised, and fit into the family right away. Sarah was there for any questions we had post-sale, and went out of their way to have him delivered since our work schedule the week post sale was nuts. Cimmarron has found a forever home, and we know where to look for our next horse-first stop: Mozaun McKibben.
Chloe Bronson
CIMARRON
Texas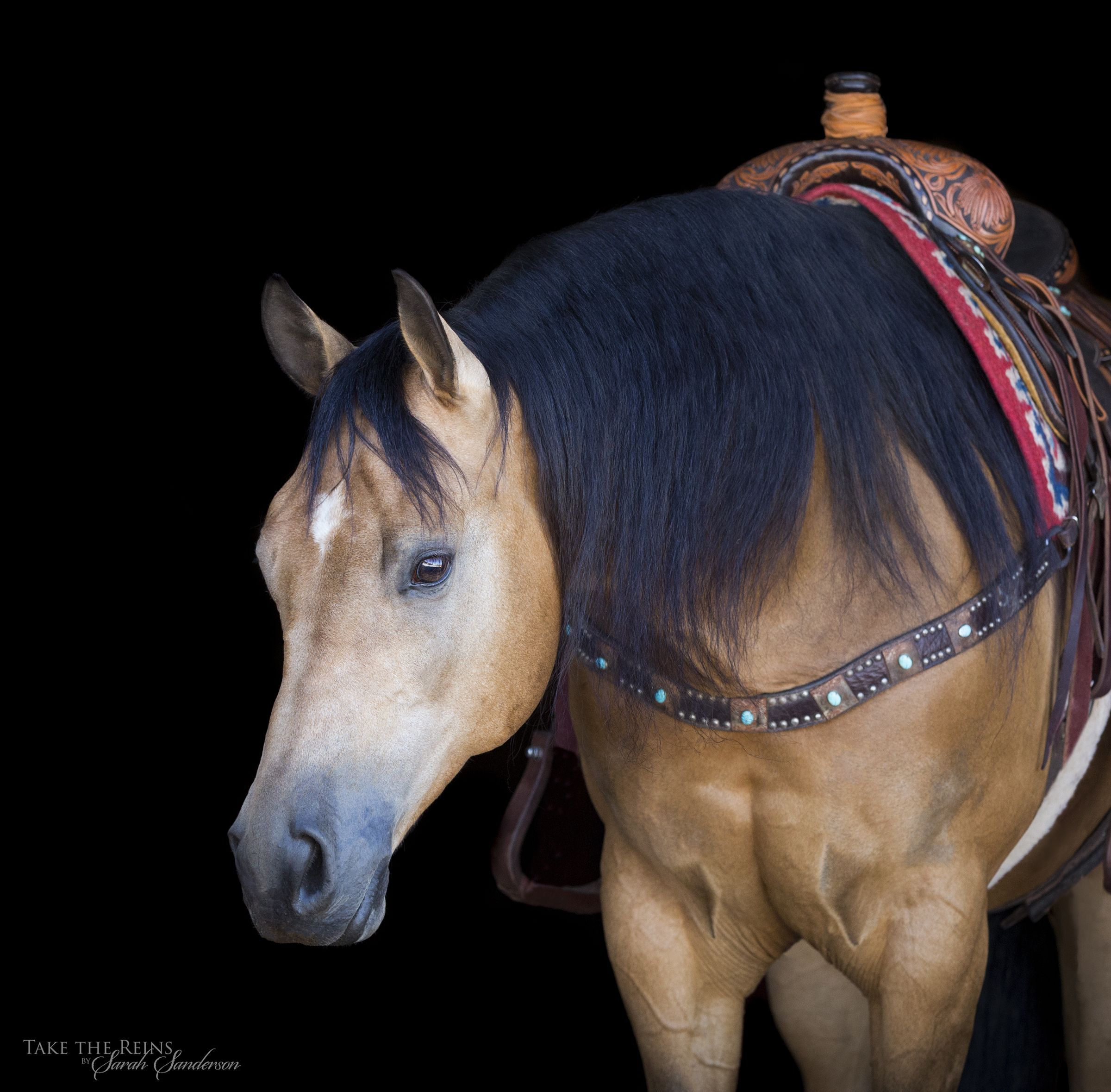 ---
He is a very happy horse. We have been working cattle. Gathering cows and weaning calves. He is getting used to the zebras and the camel, Joseph. We will start back on barrels soon He sends his Love
Nonie Reed
DEWALT
Texas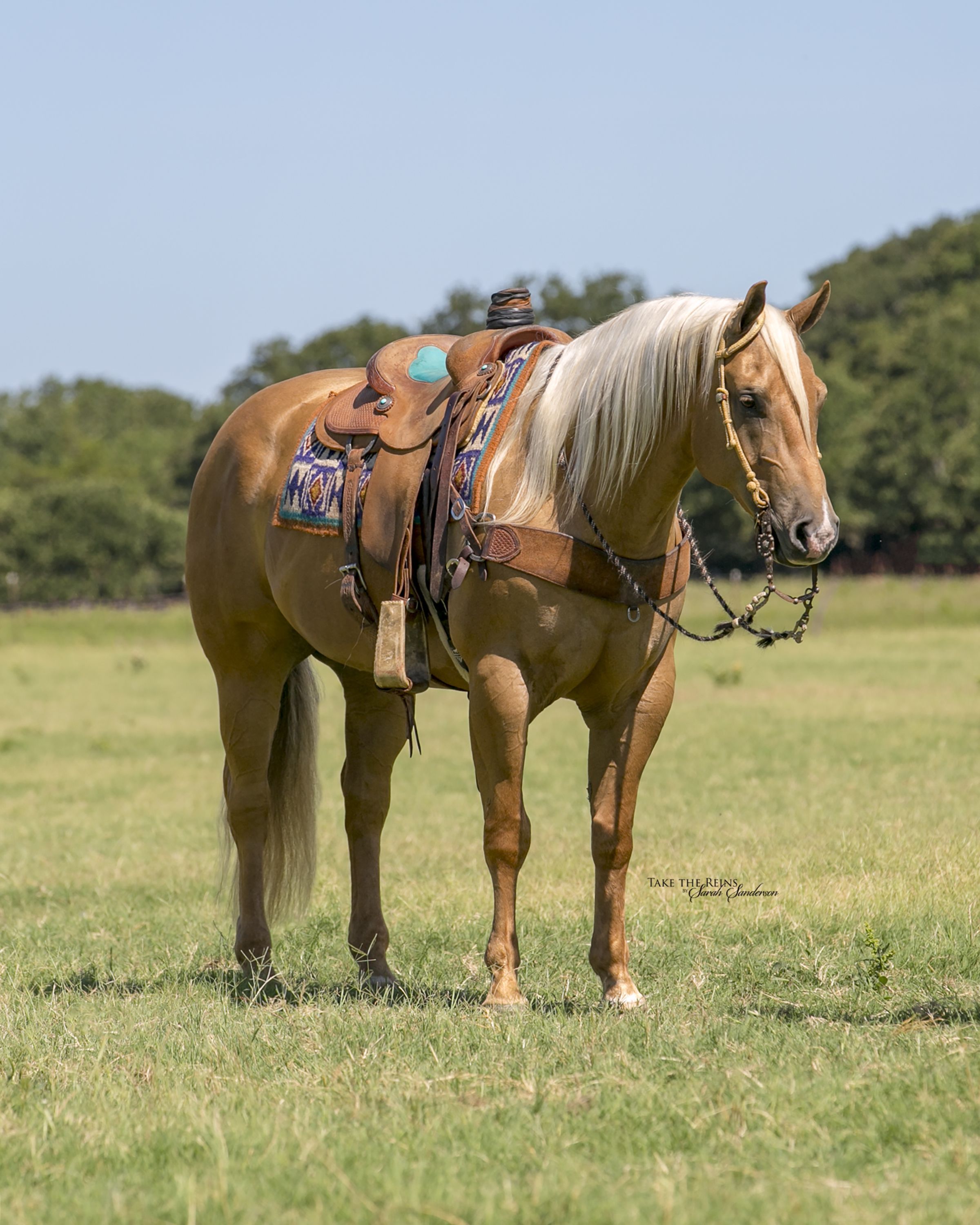 ---
Mozaun and Sarah McKibben are the most loving, honest horse people that you can meet. They care more about matching the horse to the person, than just selling a horse. When we met them, I was looking at a big strong palomino but they steered me to Dinero instead, a solid gentle versatility horse. They spent three days with me making sure that this horse and I were a perfect fit! Both Moz and Sarah are accomplished horsemen and champions. If you have the opportunity and privilege to buy a McKibben horse, consider yourself blessed! The best money you will spend on a horse!
Karen French
DINERO
California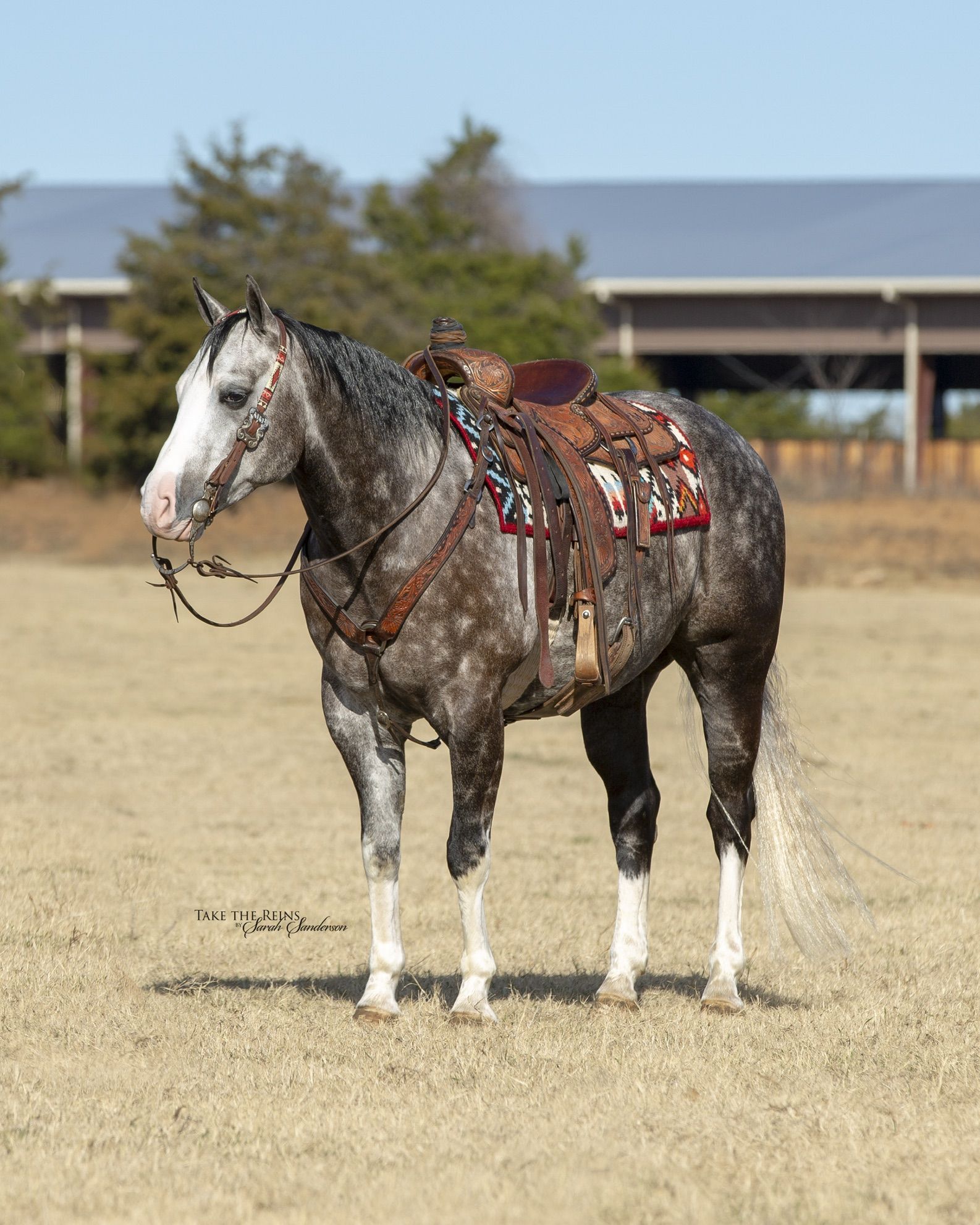 ---